Google Search. Gmail. Chrome. Maps. Earth. Google Drive and the Workspace productivity suite. For more than 20 years the products Google builds have defined the way we interact with the world, both online and off. Like the greatest companies in history, Google has become a household name; like very few before them, Google has the honour of having become a verb: to google.
From its legendary California garage start to the globe-spanning organization it is today, Google has been working to keep their environmental footprint light. In 2007 they were the first major company in history to become carbon neutral, and in 2020 the first to neutralize their legacy carbon emissions.
It's no surprise then, that their 2030 goal is to operate 24/7 on carbon-free energy, while investing massively in sustainability bonds, reforestation, and carbon-free energy in manufacturing regions.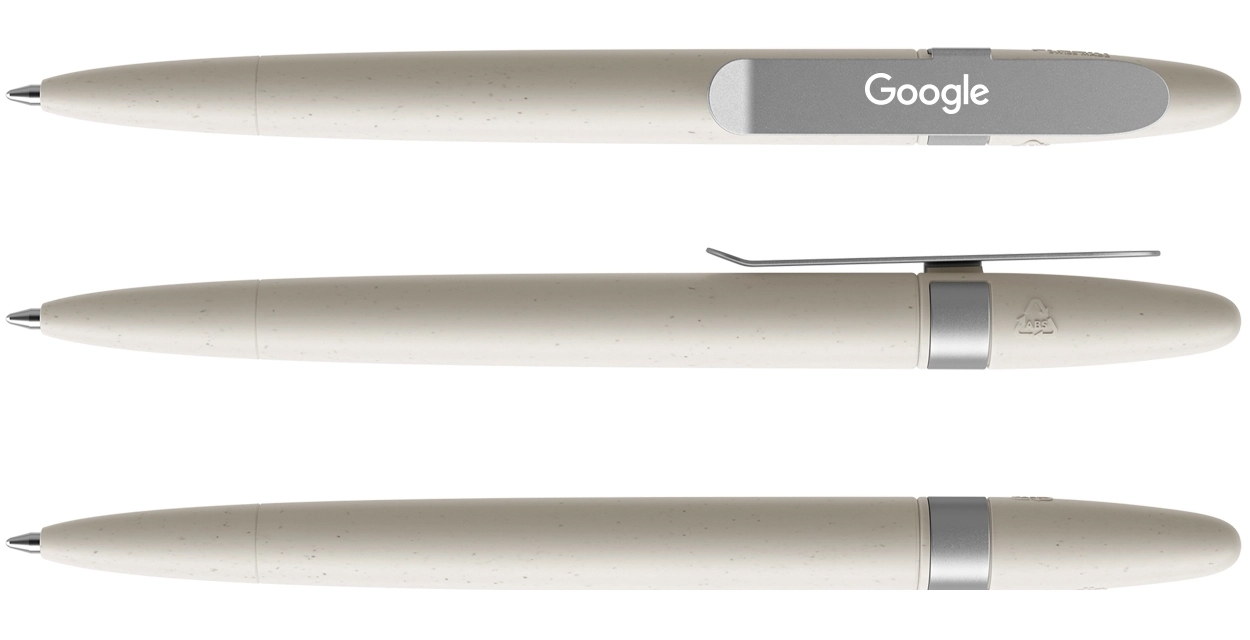 The DS5 Shell Metal Clip, available in the Google Merchandise Store, communicates Google's commitment to the oceans on Earth Day and every day.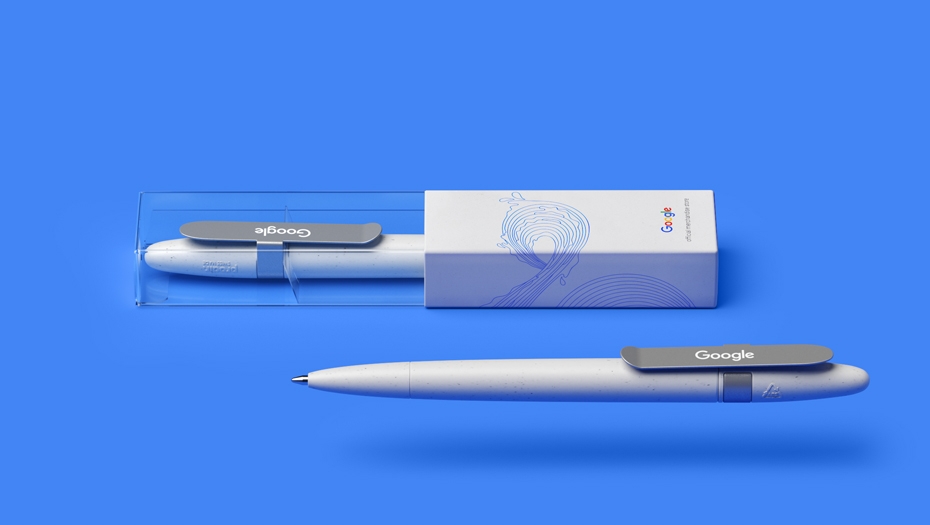 Google are experts at delivering the best answers to your search queries; their own search for sustainable merchandise led them to DS5 Shell Metal Clip. Selected for their Google Merchandise Store on the occasion of Earth Day, the Google Shell Pen is made of 30% recycled seashells, for example oyster shells from French gourmet restaurants. The other 70% of its material comes from plastic, half of which has been recycled or regenerated. The clean, untreated surface recalls the bright simplicity of a Google search page, while the metal clip rides firmly above the surface, like a surfer catching the perfect wave. With an elegant custom ocean-themed case, and partial proceeds donated to the environmental action organization Surfers Against Sewage, this is an innovative, sustainable brand communication instrument that, like Google, never fails to surprise.
Where will your search for sustainable communication take you?