QS40 True Biotic
Created by nature for nature.
The first-ever writing instrument to have all its external components made from natural, plastic-free biopolymers (PHA).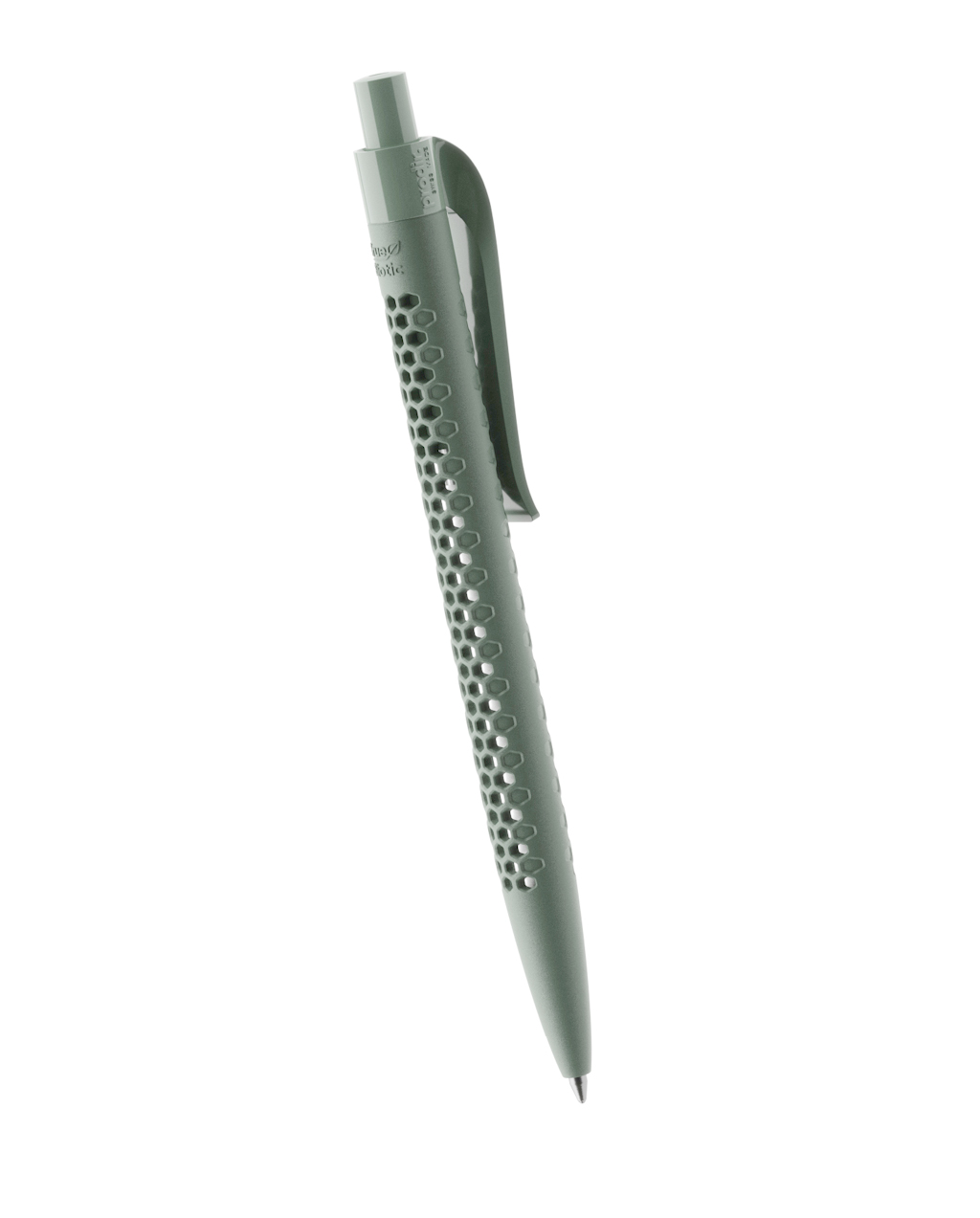 Microorganisms produce PHA naturally anytime, anywhere – and also degrade it again: TÜV Austria has certified the biodegradability of PHA in natural surroundings such as seawater, fresh water and soil. Only CO2, water and biomass are created in the process.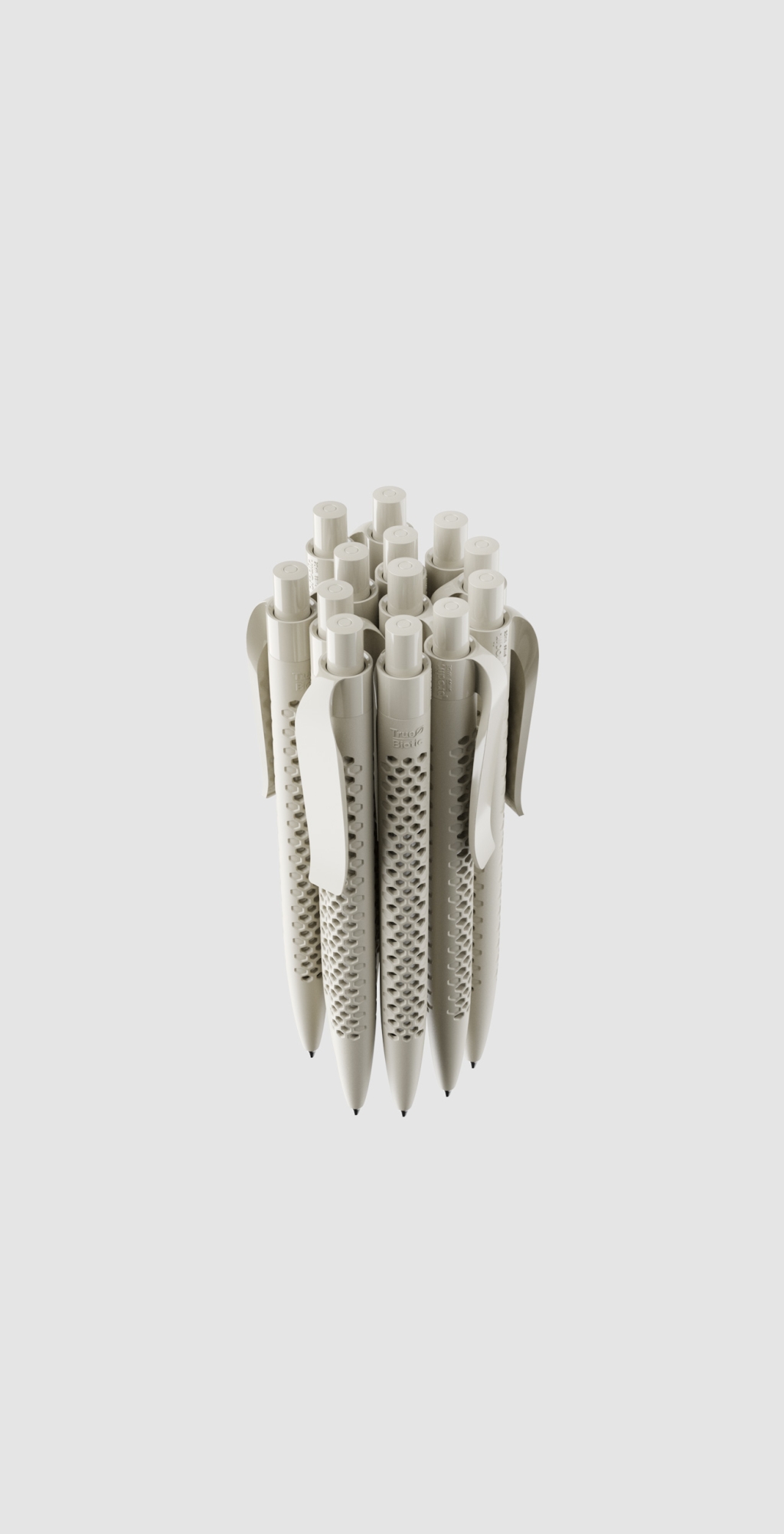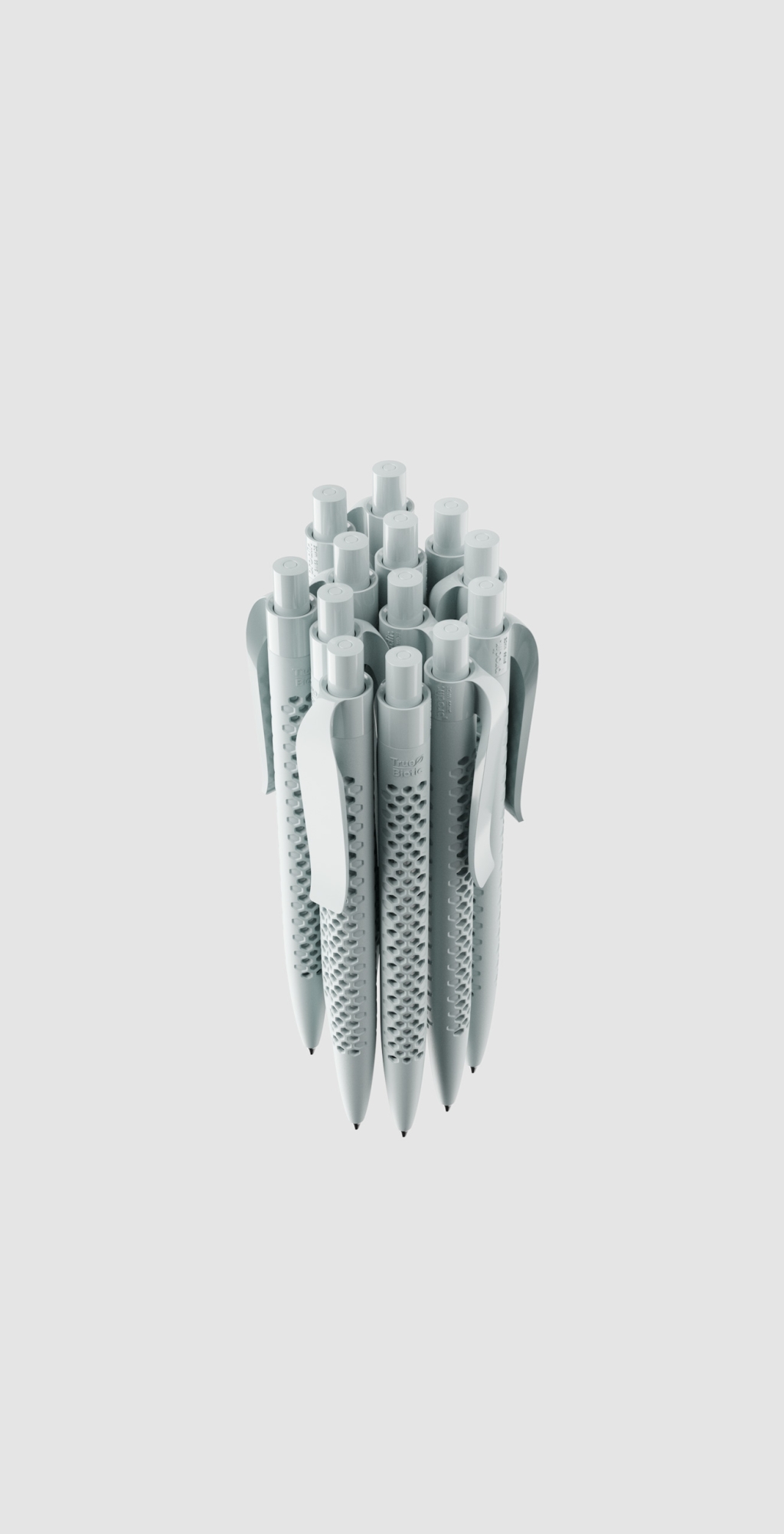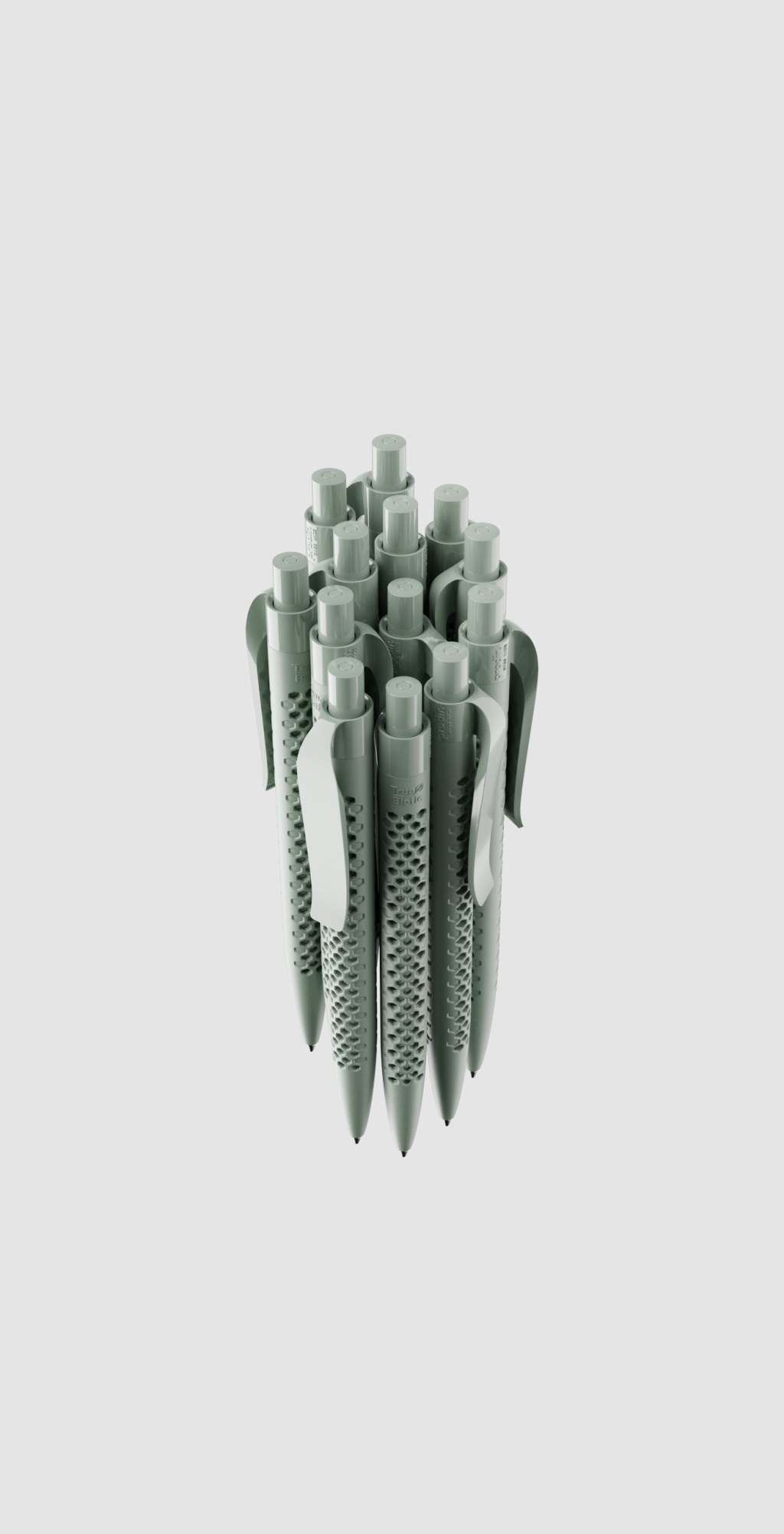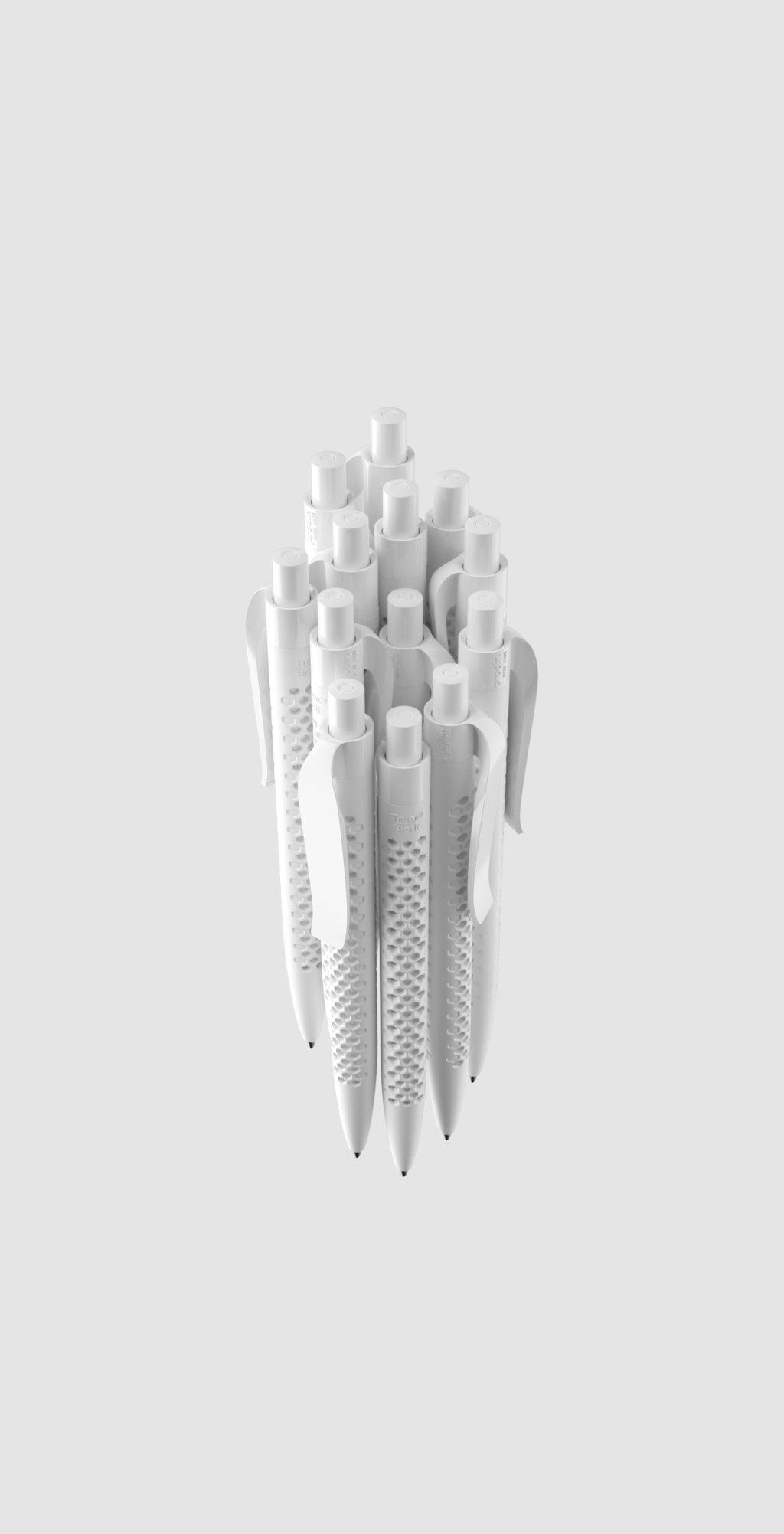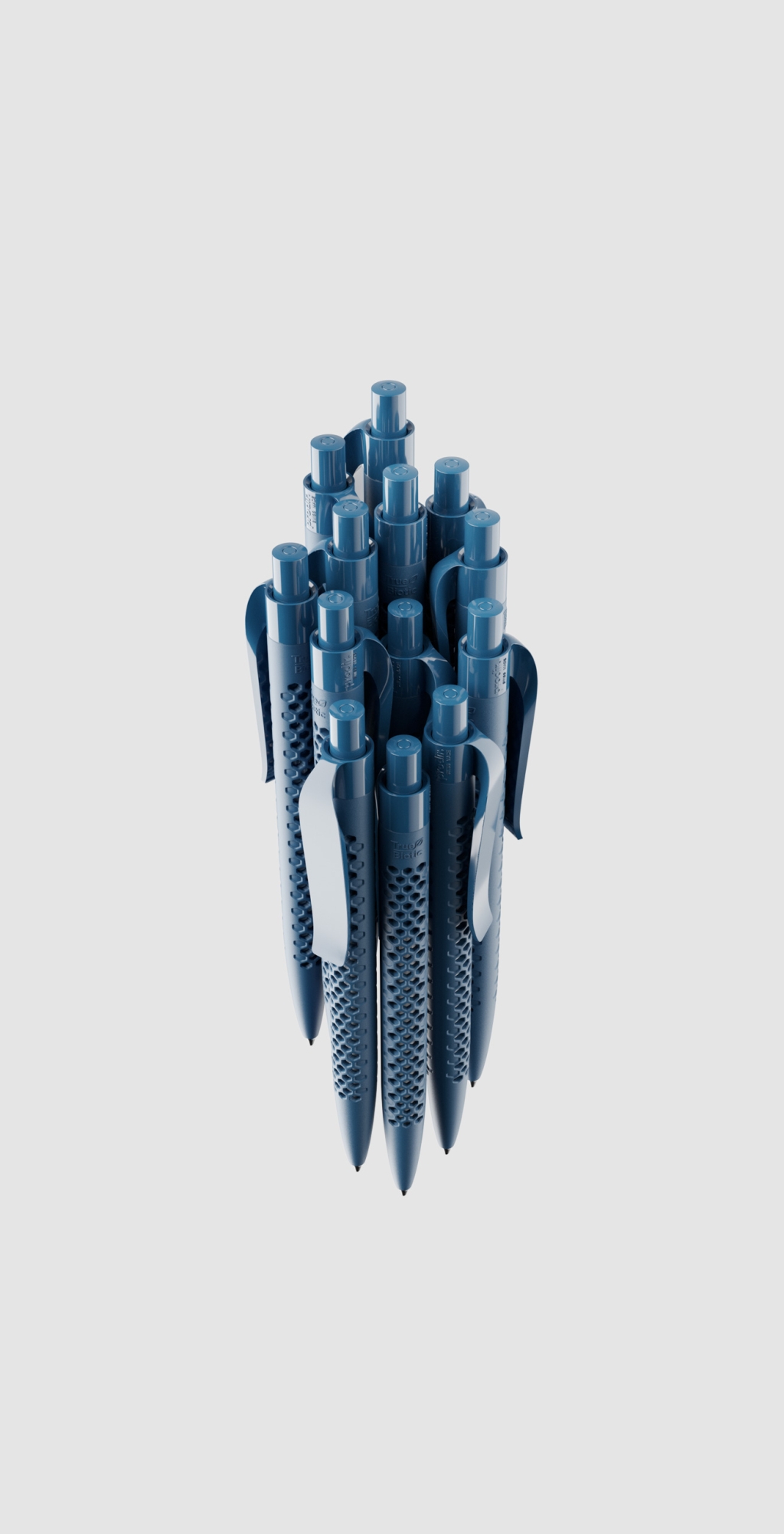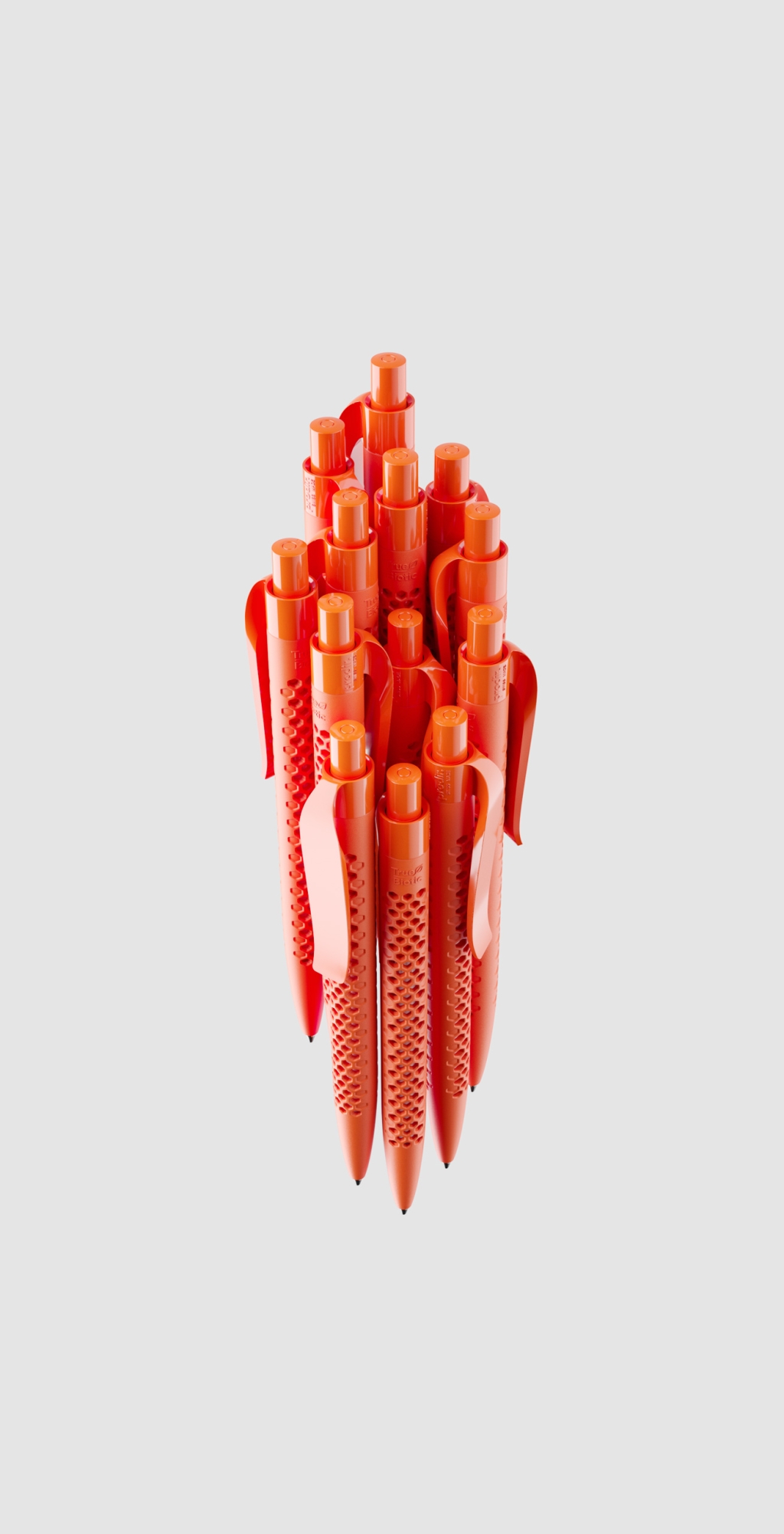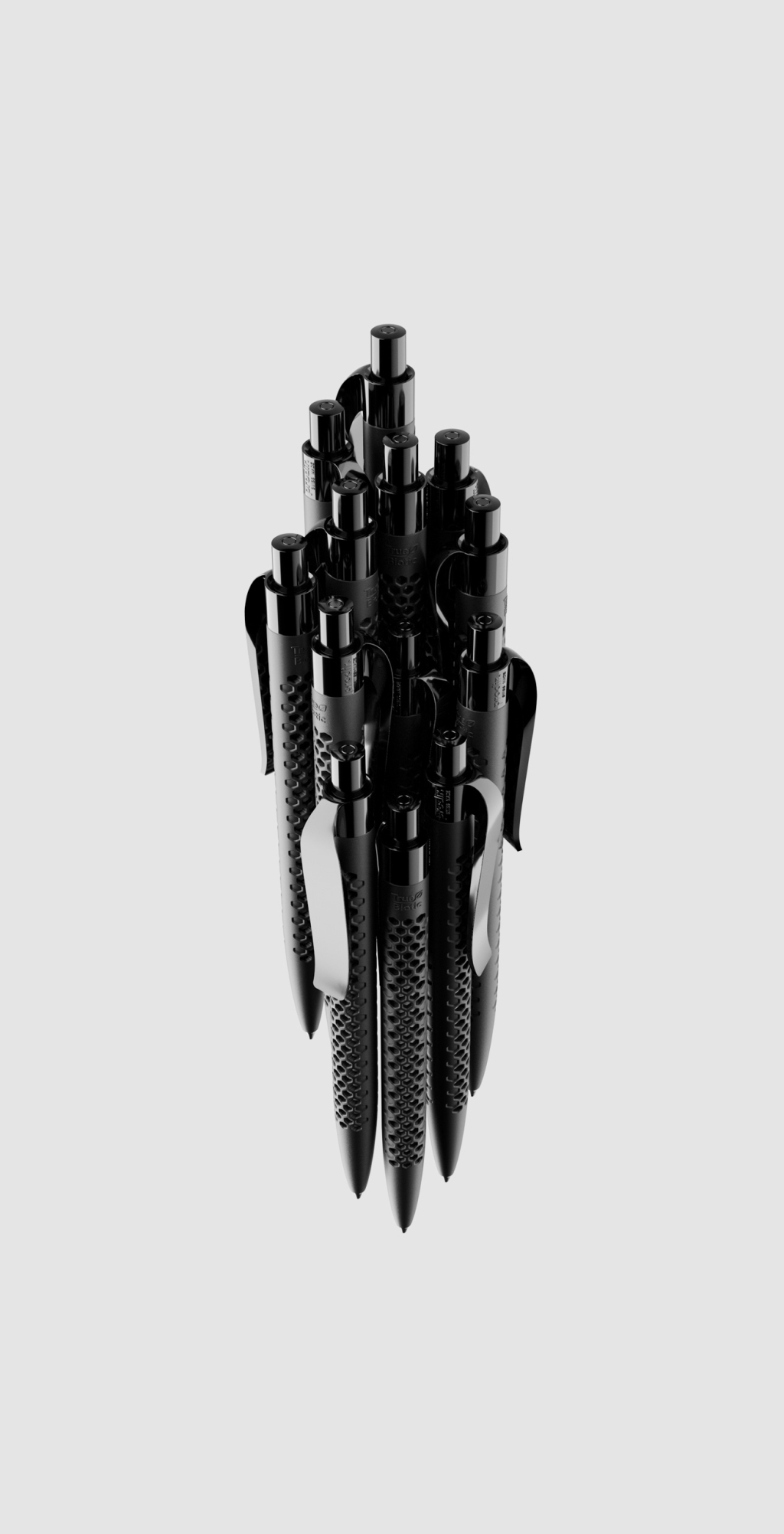 Sea shell
Sea salt
Alga
Snow
Blue sea
Coral
Night
A milestone.
Nature as role model.
Sustainability and innovation are just two sides of the same coin for us. We want to work with nature, not against it. No harmful substances are either used or emitted in the production and degradation of PHA. Everything remains in the cycle. That is the goal.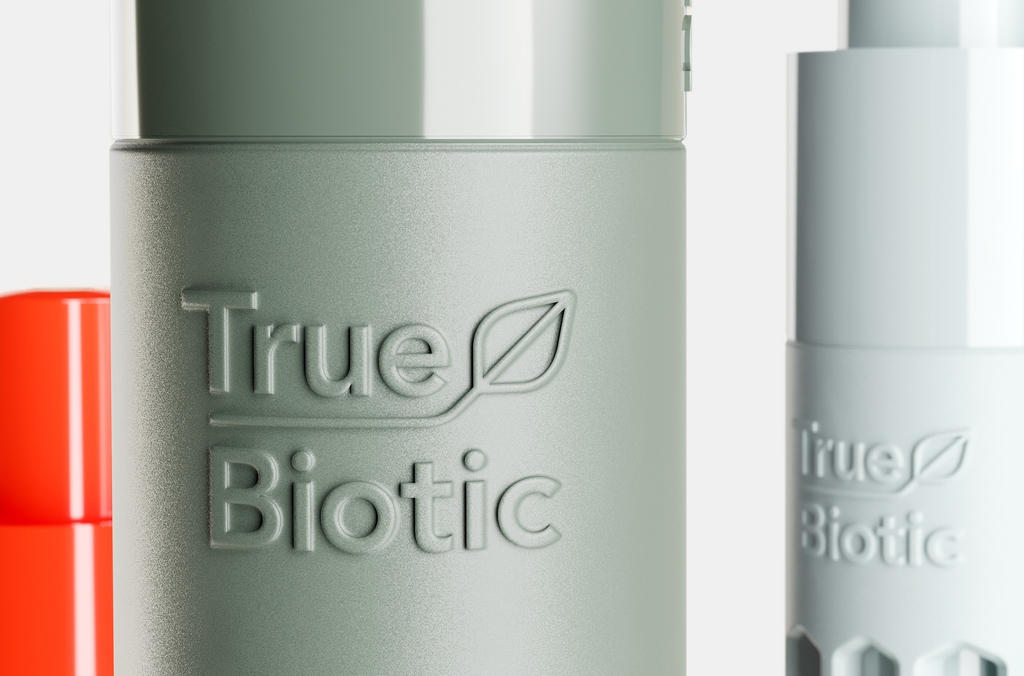 Cloud Pens.
Enhance your haptic communication digitally.
Cloud Pens finally enable brands to measure their haptic advertising campaign performance, keep their message up-to-date and retarget their audience. With its own custom dynamic QR Code, each pen is connected to a campaign mobile landing page, designed for conversion.Discover more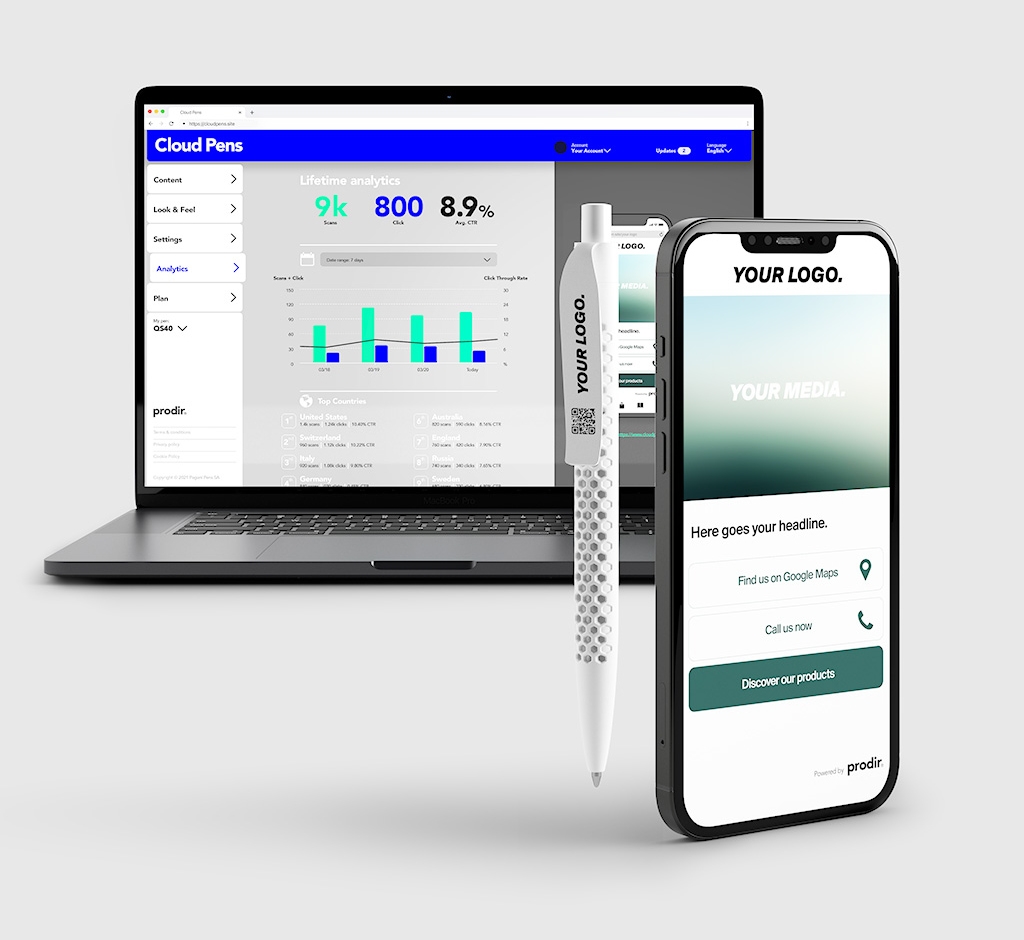 Amplifying communication impact.
The PS0 pouch transforms the story of the revolutionary material of the QS40 True Biotic into the story of the brand that uses it to advertise.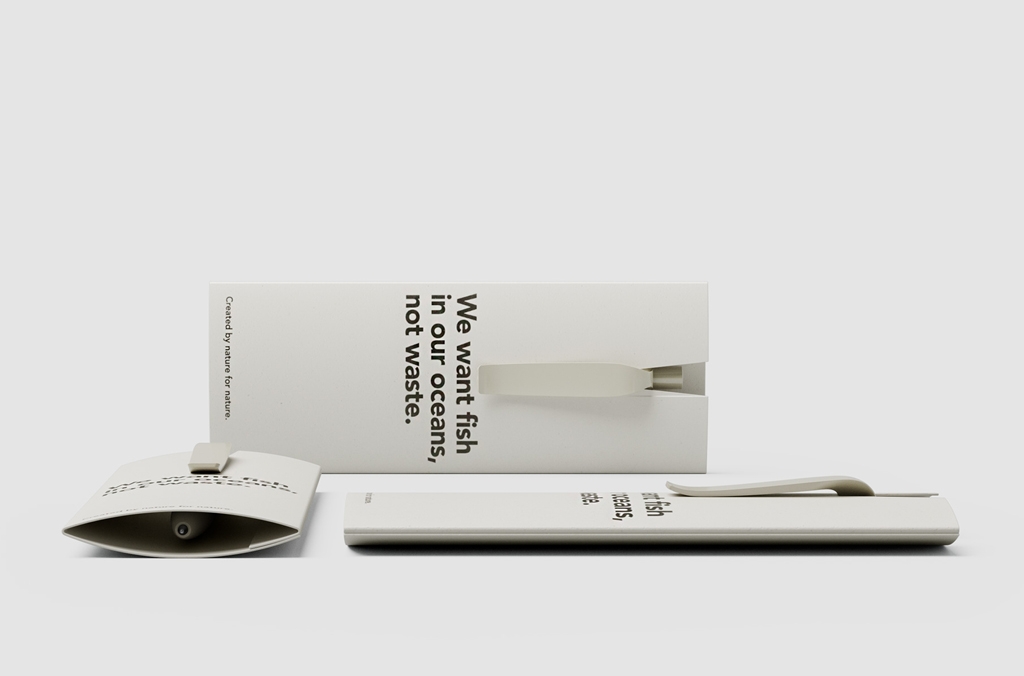 QS40 True Biotic
Inspiration!








True Biotic
Logo: 2 colours


American Spirit
True Biotic
Logo: 1 colour


Camel
True Biotic
Logo: 1 colour
Metal button
Fintech
True Biotic
Logo: 2 colours
Black refill
Hypster
True Biotic
Logo: 2 colours
Metal button
Tomillo
True Biotic
Logo: 2 colours


Travel TV
True Biotic
Logo: 2 colours


Twin fish
True Biotic
Logo: 1 colour


Winston
QS40 True Biotic
The future starts now.
The revolutionary QS40 True Biotic combines maximum sustainability with top-quality design and workmanship. Material and design talk the same language. The material Prodir uses was developed in cooperation with the Turin-based MAIP Group, a world-leading supplier of sustainable and innovative biopolymer solutions.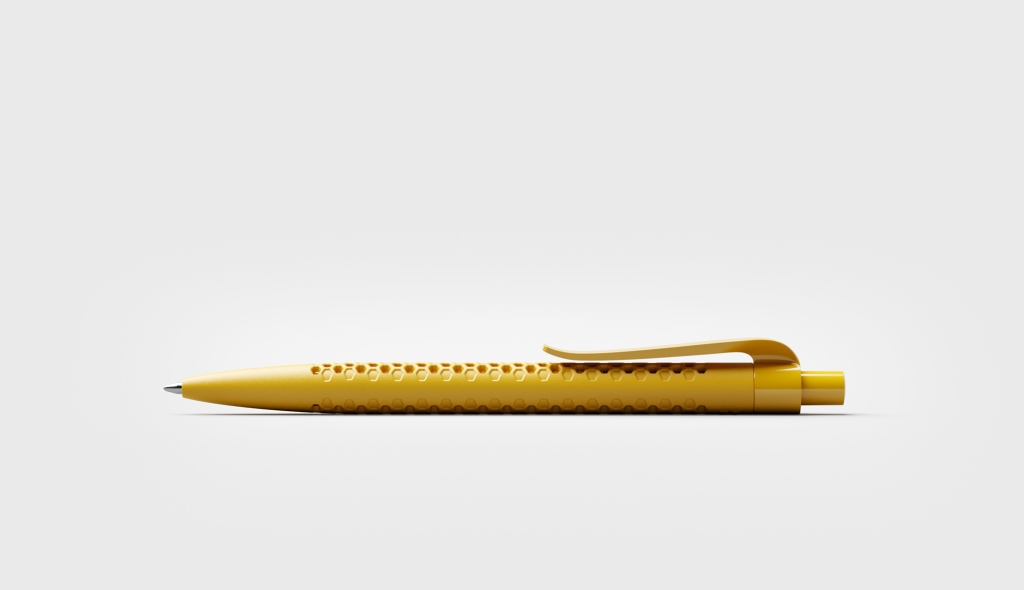 Promotional Gift Award.
Having enjoyed success in 2020, the QS40 won another Promotional Gift Award in 2021, this time for the True Biotic model with casings made from natural biopolymers (PHA).