DS5 Metal Clip
Elegant minimalism.
Recycled materials are standard practice at Prodir. All plastic casings are made from regenerated and recycled ABS: 100% for black and white casings and 50% for coloured ones.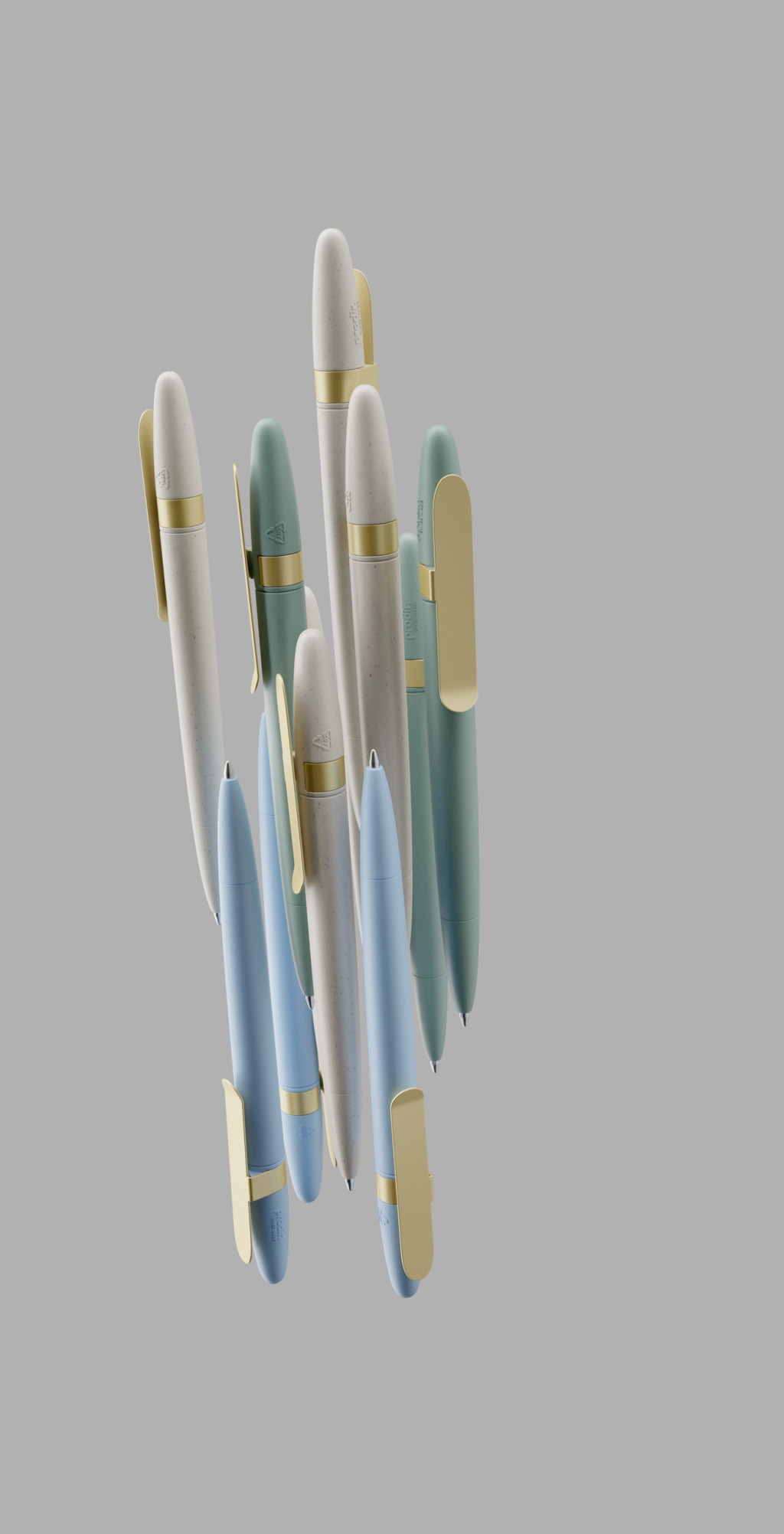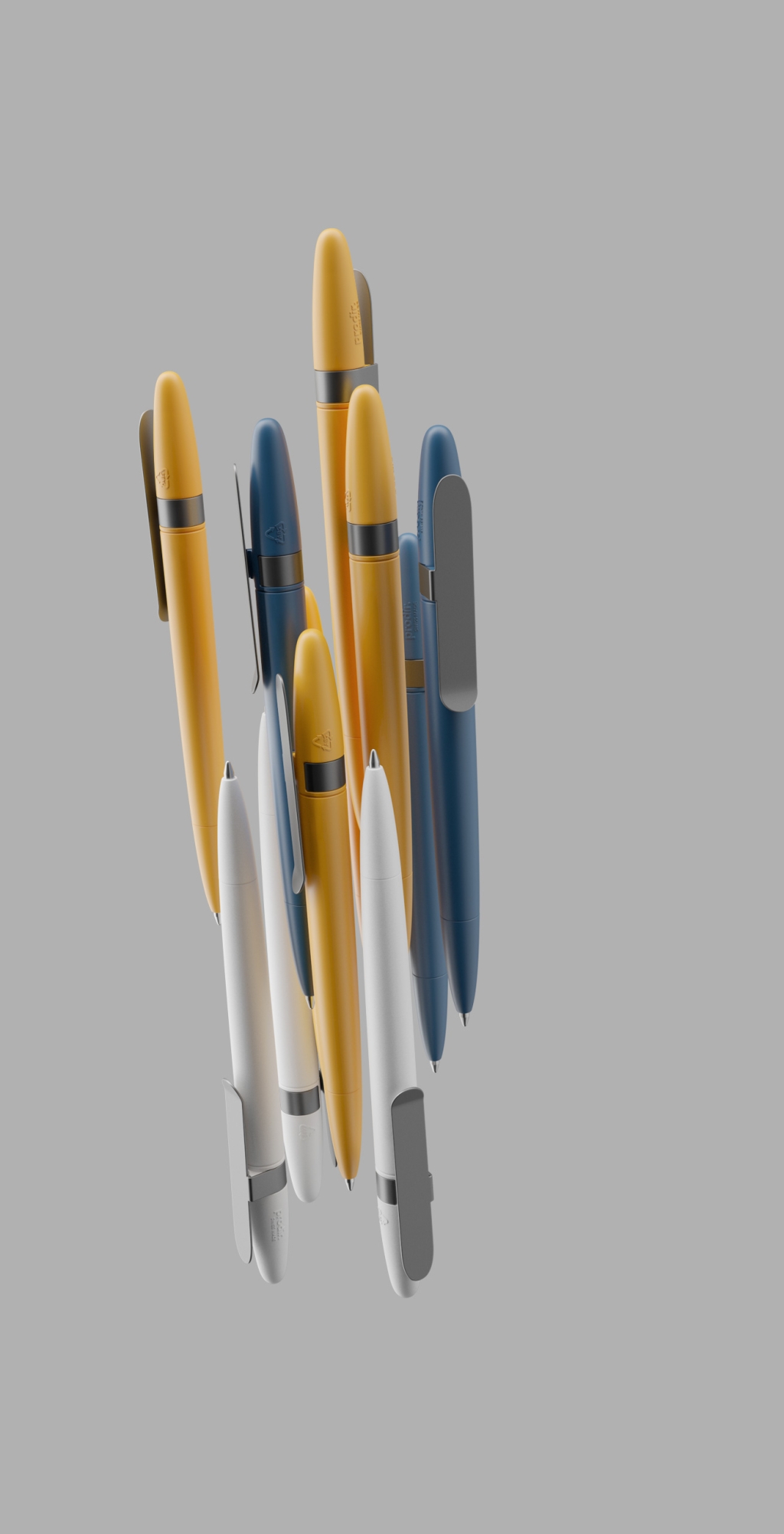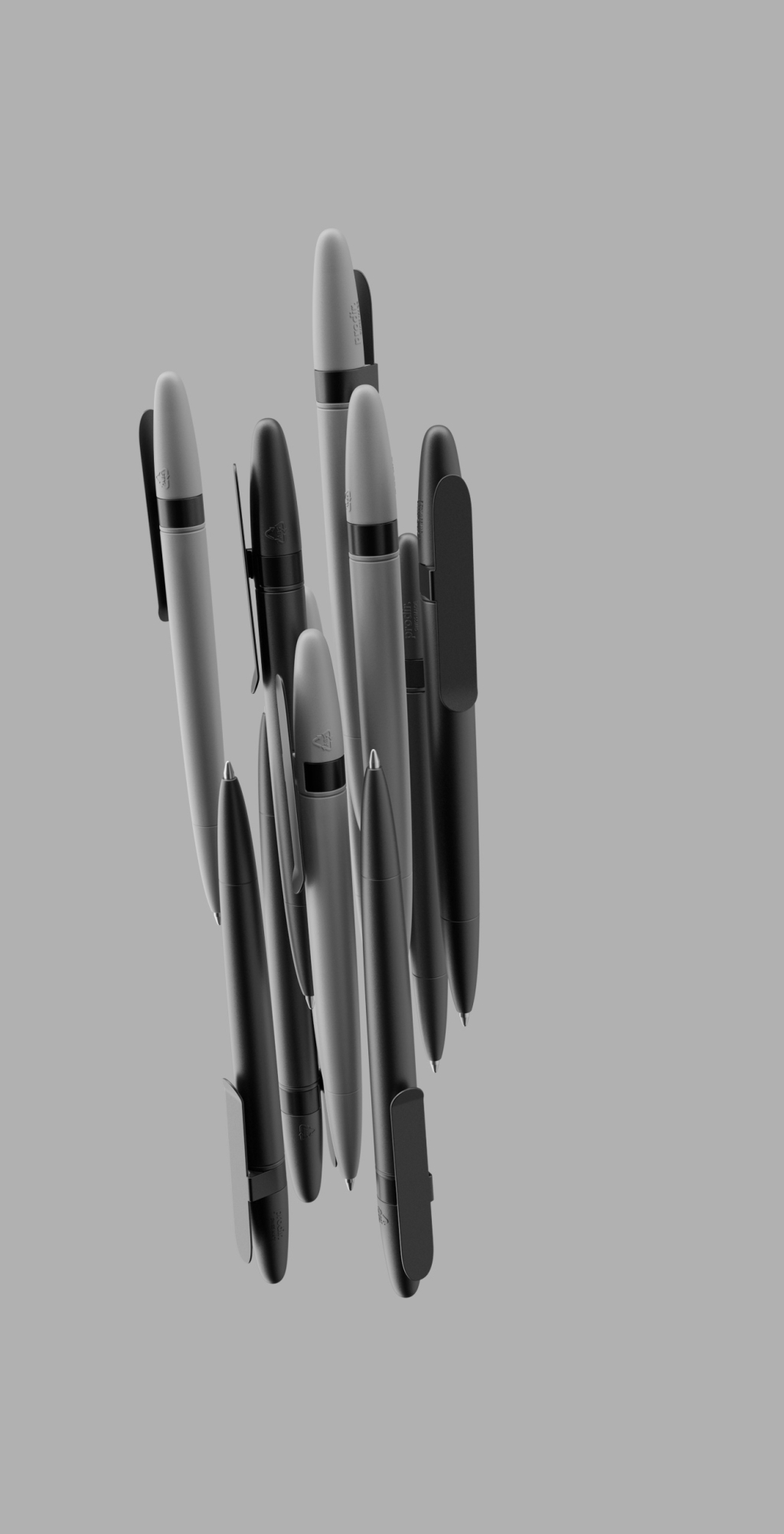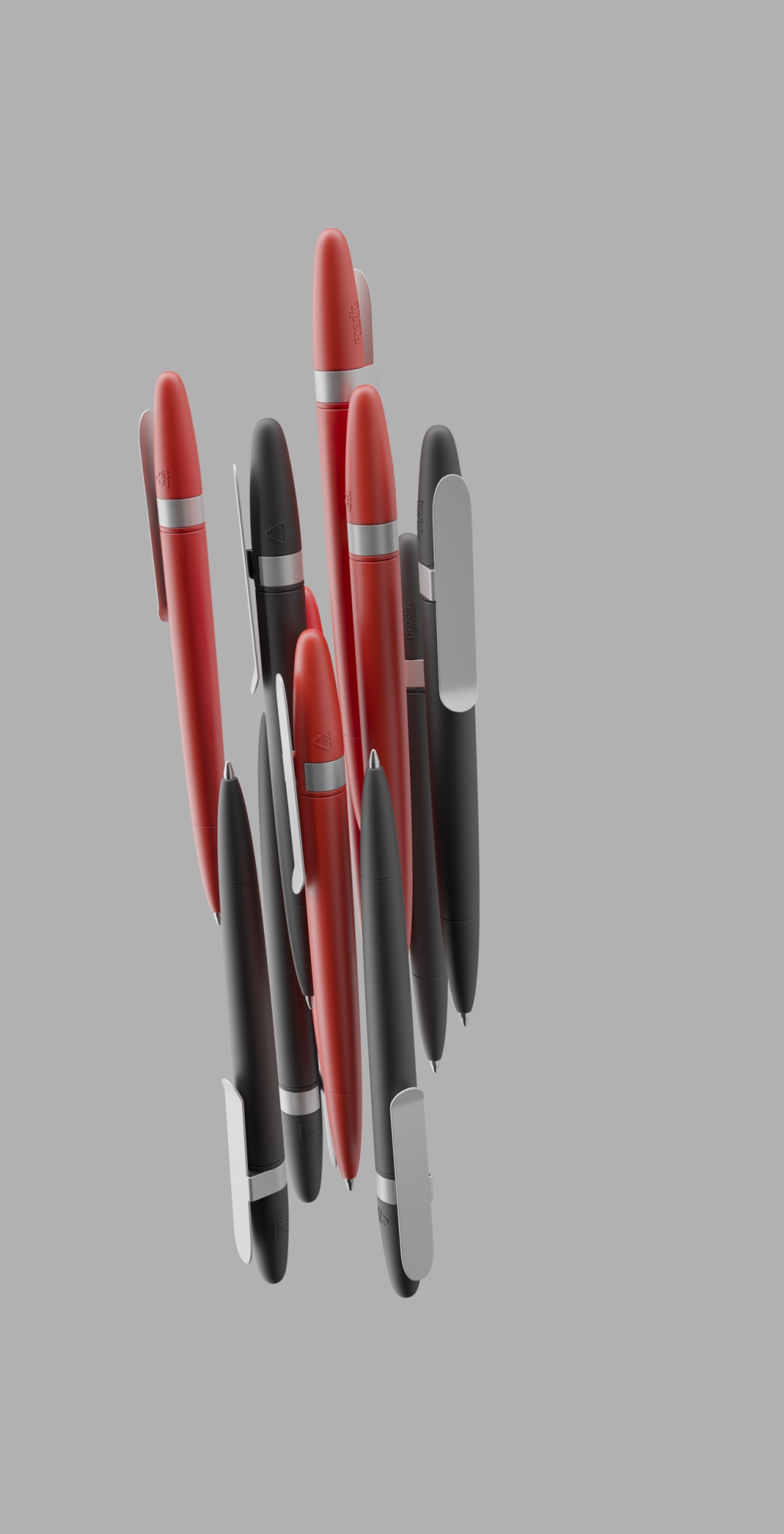 Gold
Graphite
Black
Silver
Shell
Do you hear the roaring of the sea?
In the Shell version, the casing of the new DS5 Metal Clip remains natural. It consists of 30% lime from recycled seashells, e.g. shells of French gourmet oysters. The remaining 70% come from plastic, half of which has been recycled or regenerated. The beautifully designed, very stable metal clip hovers above the casing as stylishly as a surfboard riding the perfect wave.Discover more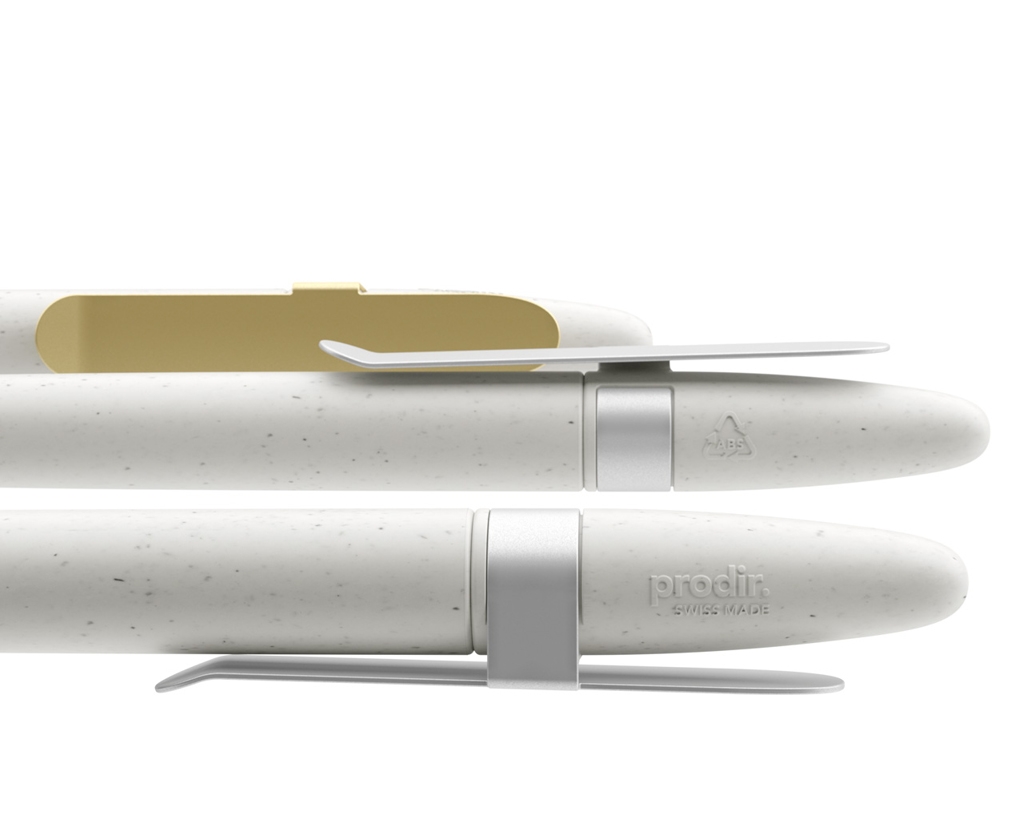 DS5 Metal Clip
Inspiration!






Soft touch
Logo: 1 colour
Two Clocks
Shell
Logo: 1 colour
Golden
Matt
Logo: 1 colour
Frosh Markt
Matt
Logo: 1 colour
Eye Company
Matt
Logo: 1 colour
Bee Cell
DS5 Metal Clip
A true jewel.
The clip is a miniature masterpiece made from a single piece that will showcase any logo with maximum value. You can choose from amongst four stylish satin matt finishes: graphite, gold, black and silver.