QS40 Air
Sometimes, less is simply better.
Elegance is the aesthetic dimension of its sustainability. Thanks to its material-saving design, the QS40 requires 60% less plastic of which at least 50% is recycled.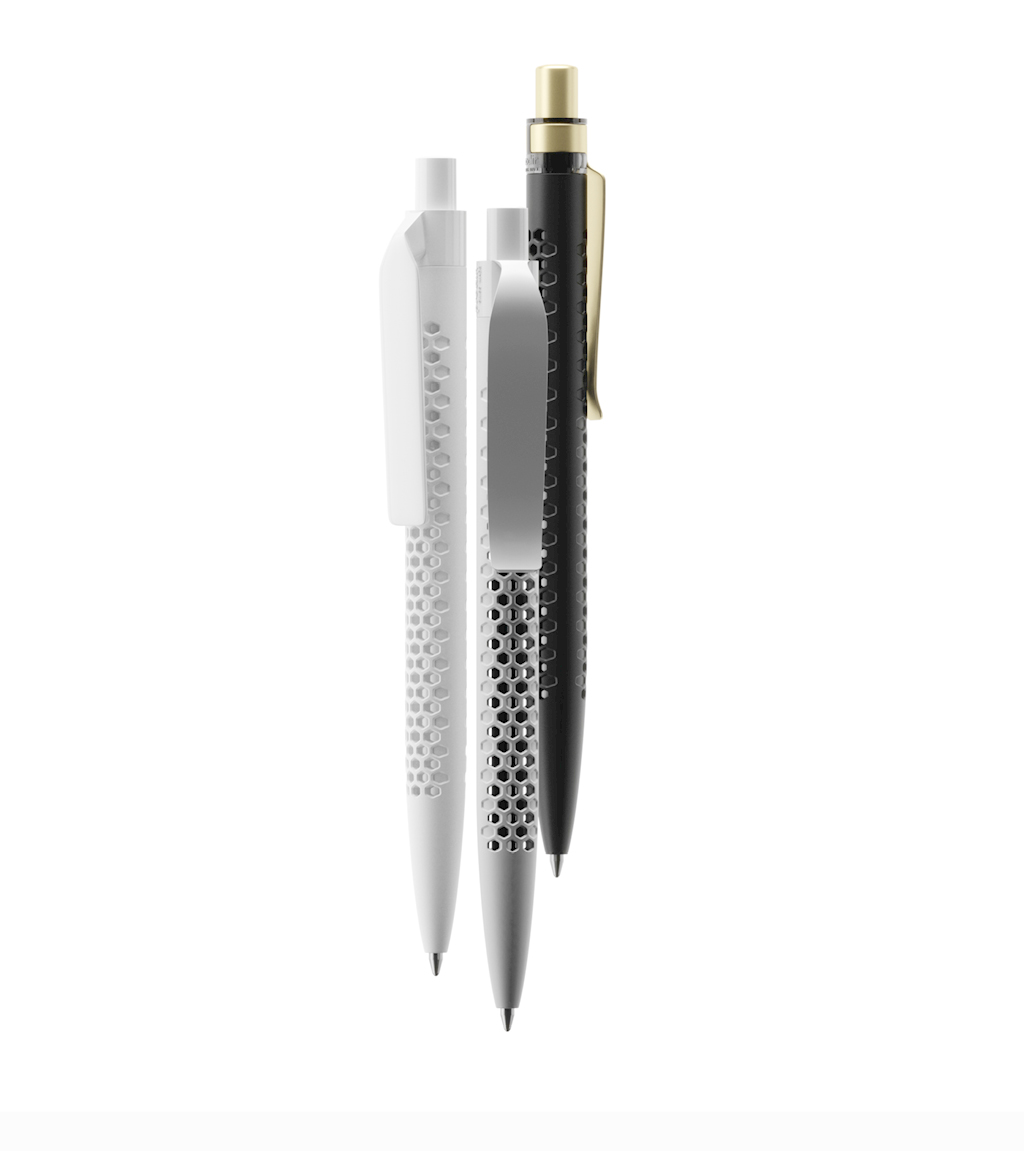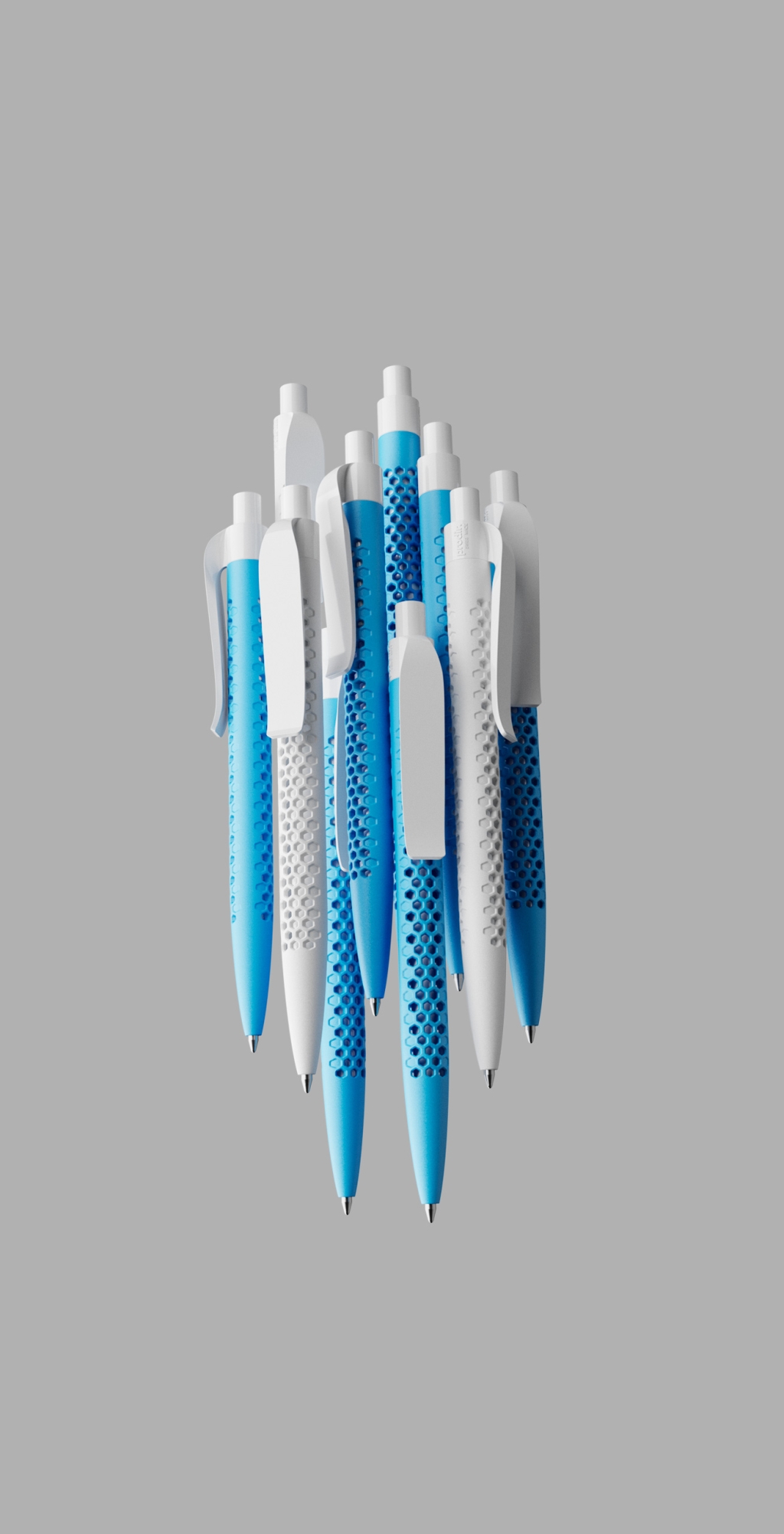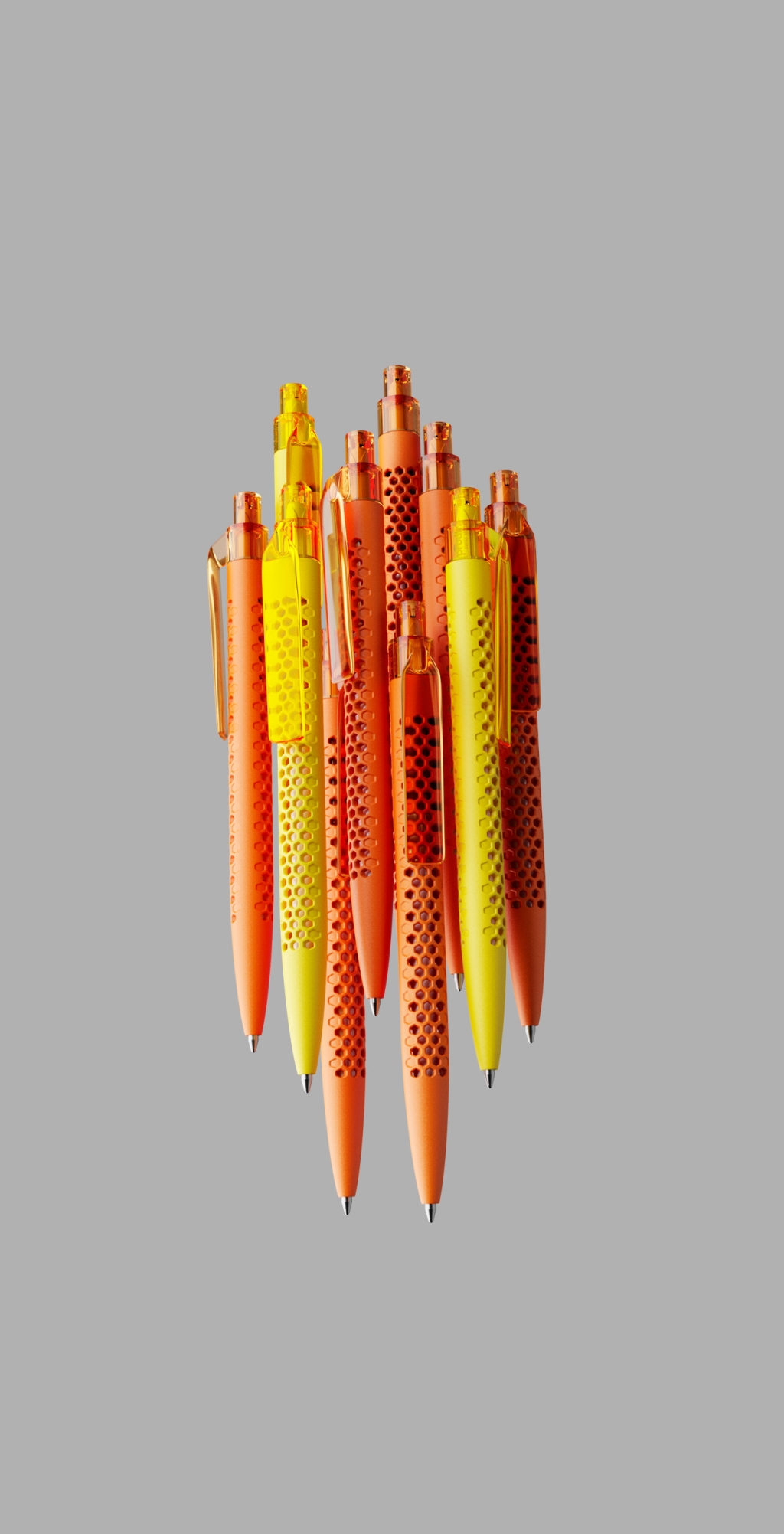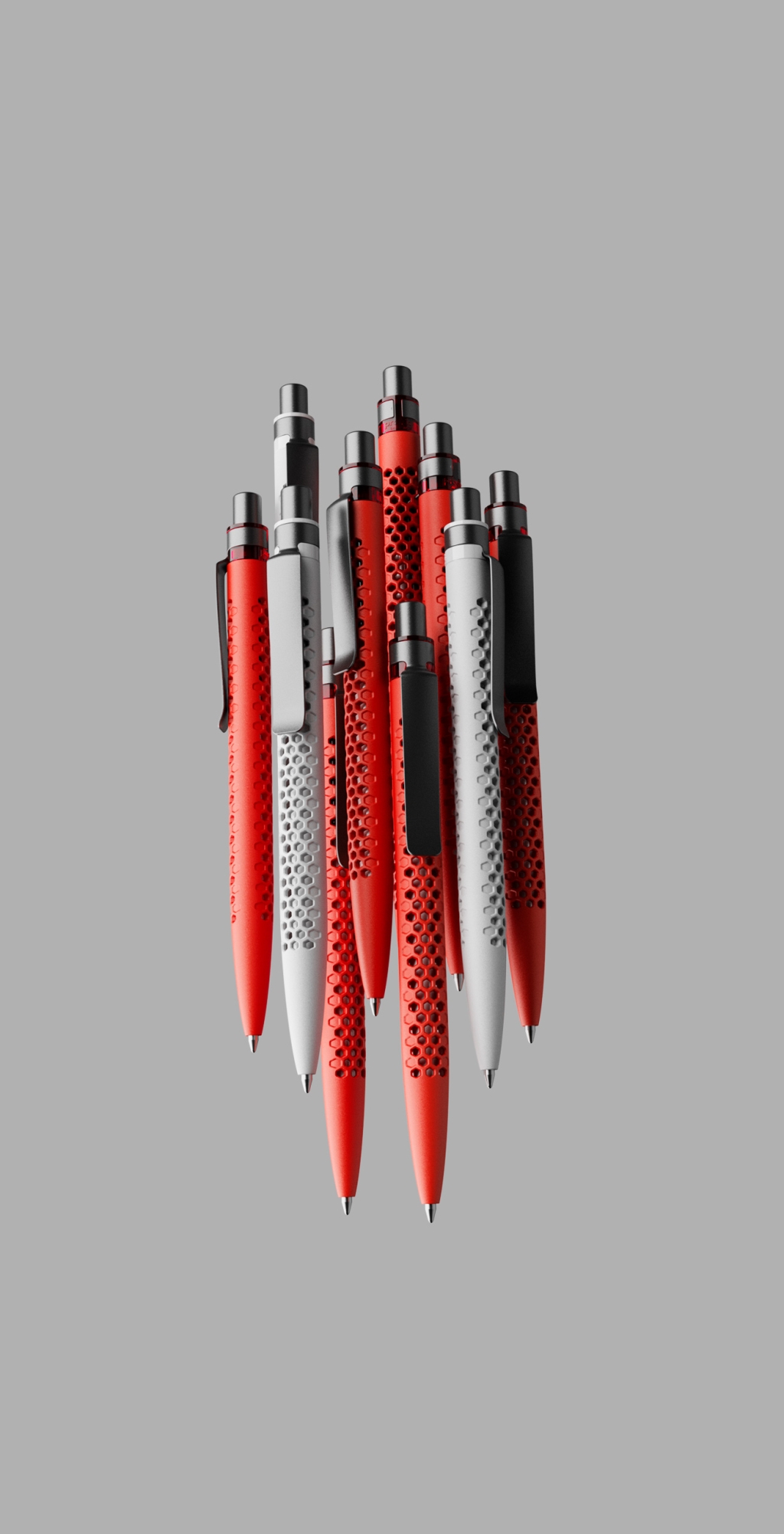 Curved clip
Flat clip
Metal Clip
Nothing to hide!
Lightweight and transparent.
The rhythmical pattern of holes creates transparency. The refills inside the writing instrument are visible. This gives the casing three-dimensional depth. The refills, in white, black or metal, become part of the external perception, providing subtle accents.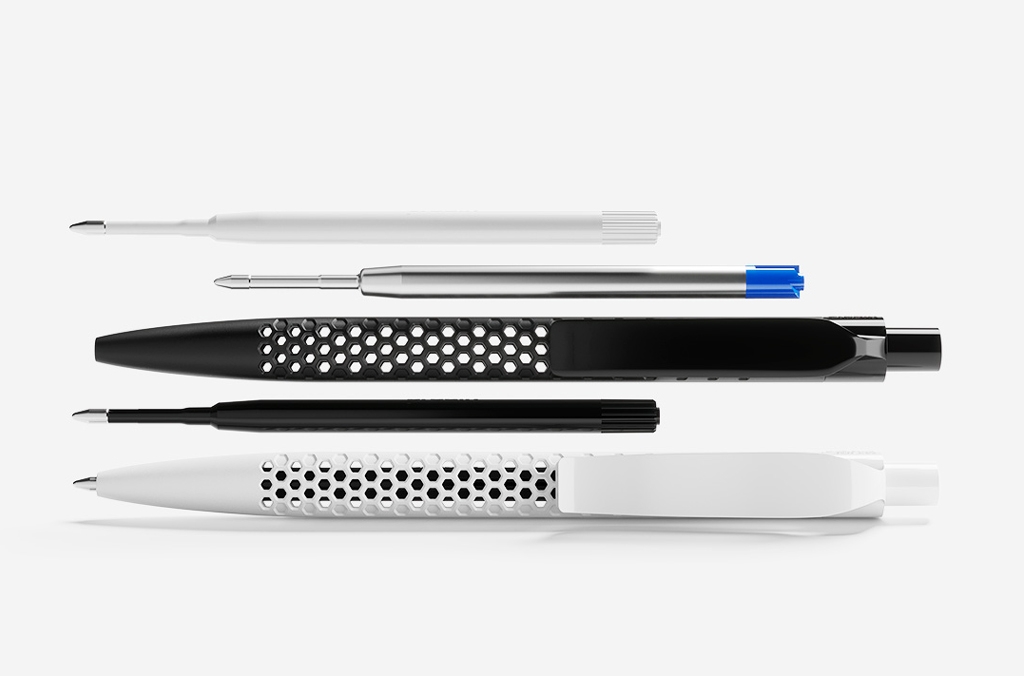 Cloud Pens.
Enhance your haptic communication digitally.
Cloud Pens finally enable brands to measure their haptic advertising campaign performance, keep their message up-to-date and retarget their audience. With its own custom dynamic QR Code, each pen is connected to a campaign mobile landing page, designed for conversion.Discover more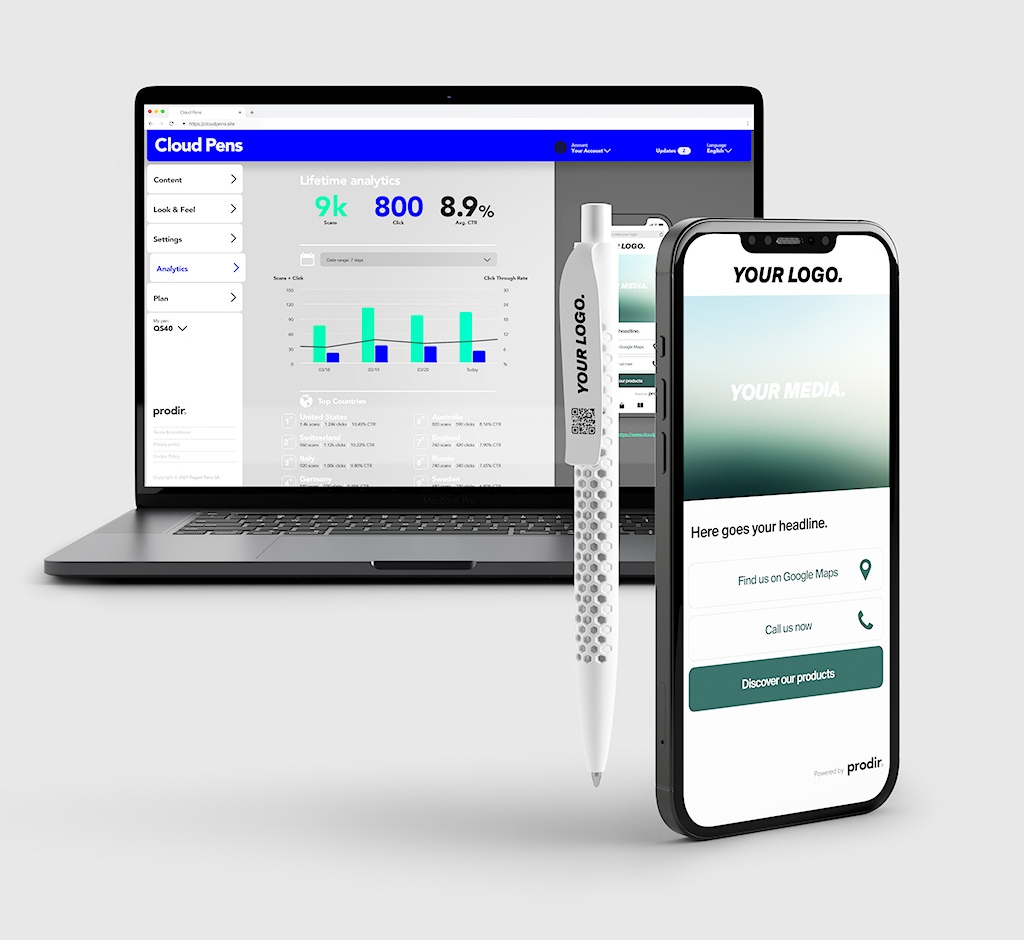 Matt
Logo: 2 colours
Metal button
Airplus
Soft touch
Logo: 3 colours
Black refill
BeeBikes
Soft touch
Logo: 2 colours


Bplan
Matt
Logo: 1 colour


Durchblick Medien
matt
Logo: 4 colours


Los Pollos
Soft touch
Logo: 1 colour
Metal clip
Ran
Matt
Logo: 3 colours


Sardinas
Soft touch
Logo: 2 colours
Metal clip
Tarup Bike Festival
QS40 Air
The amazing lightness of less.
High-quality personalization options such as clips of various shapes, materials and finishes, colour-contrasted clip holders for metal clips, stylish metal push buttons, antimicrobial surface treatment and low-polluting writing systems turn the QS40 into a versatile, high-impact brand ambassador.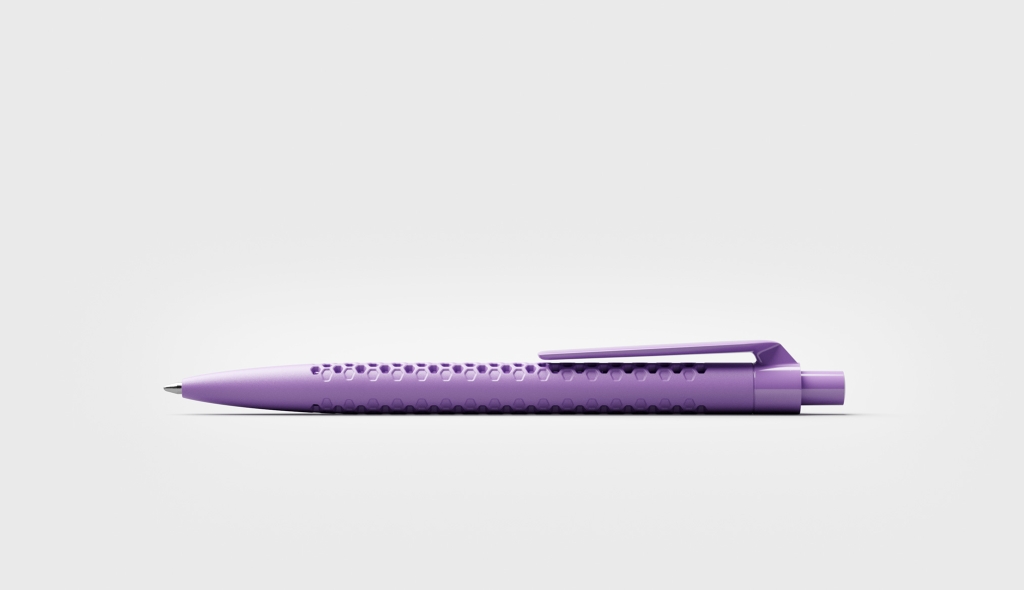 Promotional Gift Award.
The QS40 Air scooped the European Promotional Gift Award in 2020, with the jury praising how it skilfully combines design with sustainability.