QS00
More personalization
than ever before.
The surface of the QS00 is individually designed for each customer.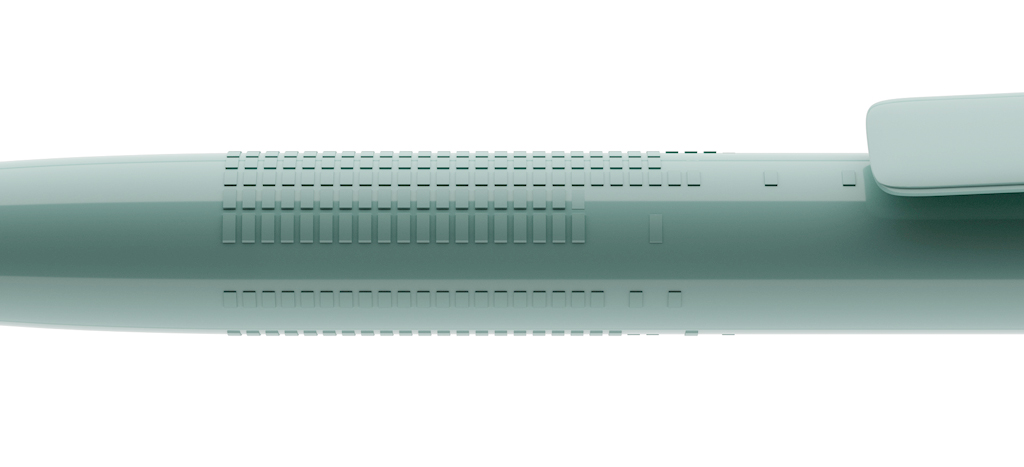 What does your message feel like?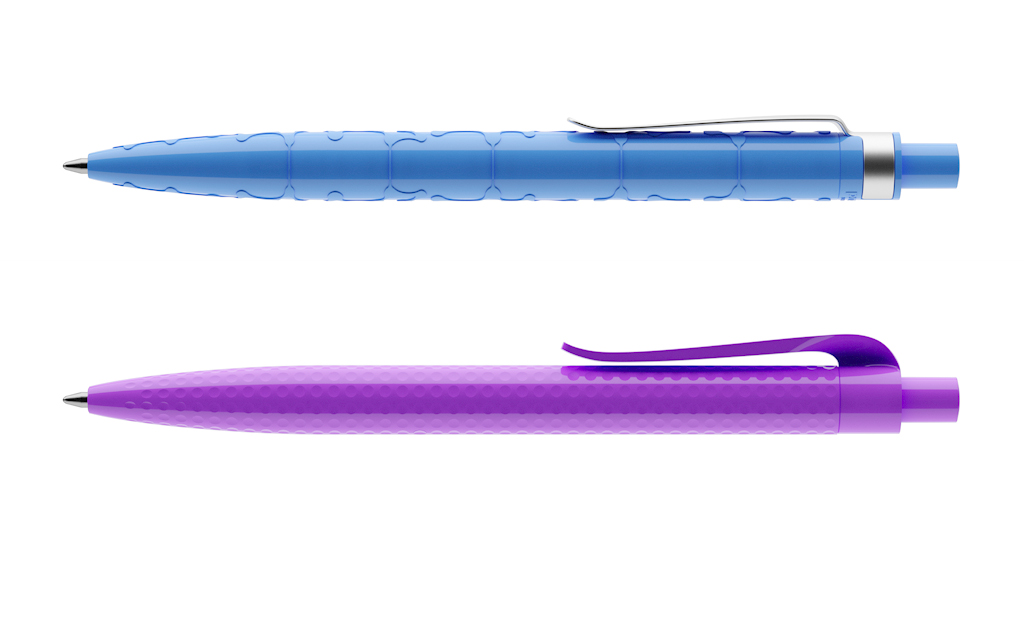 The logo, a product, a certain shape, a word or a symbol: with the QS00, the message is applied to the casing as a high or low relief, it can be experienced both visually and haptically. The surface is not simply printed but personalized in three dimensions in the injection moulding process.
Cloud Services.
Enhance your haptic communication digitally.
Our new Cloud Services allow you to analyse the performance of your haptic advertising at any time, update your message continuously and keep on retargeting your target groups. Designed for conversion, each writing instrument is linked to a mobile landing page via a dynamic QR code.Discover more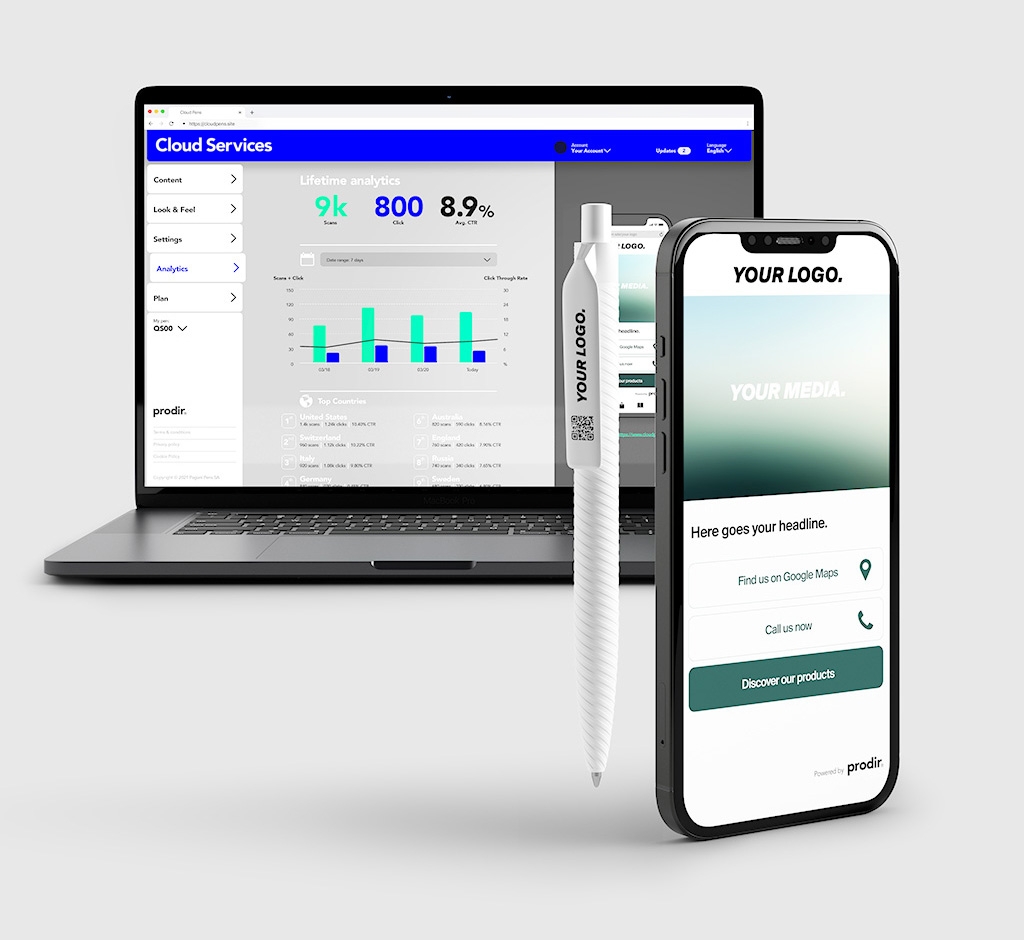 Recycled materials are standard practice at Prodir. All plastic casings are made from regenerated and recycled ABS: 100% for black and white casings and 50% for coloured ones.







Matt
Logo: 1 colour
Metal button
Björköby Brewery
Matt + Polished
Logo: 2 colours


emusic
Matt + Polished
Logo: 2 colours


Global
Matt + Polished
Logo: 1 colour


Gorrissen
Matt + Polished
Logo: 1 colour


Kae
Matt + Polished
Logo: 1 colour


Lexus
Matt + Polished
Logo: 1 colour


Telekom
QS00
Personalization 2.0.
The QS00 adds a new dimension to promotional products. Patterns created from elements of product and brand worlds are incorporated in the surface of a component during the production process. This creates unique brand ambassadors. All personalization options in the QS series can also be applied to the QS00.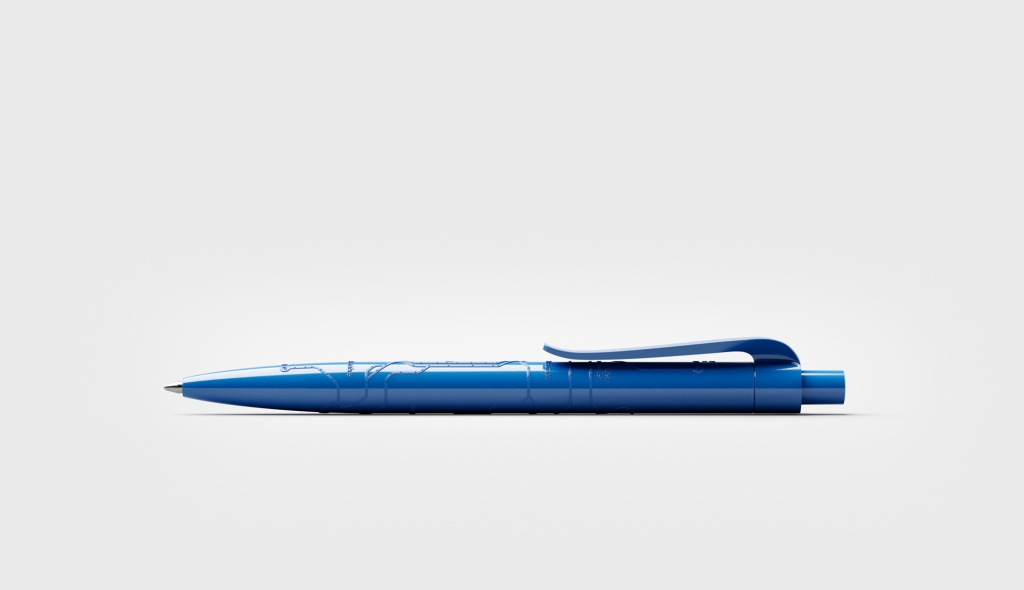 PromoFritz.
The QS00 scooped a Gold PromoFritz Award and was crowned the best Swiss promotional merchandise of 2016.
Promotional Gift Award.
In 2016, the jury for the European Promotional Gift Award honoured the innovative concept behind the recently launched QS Peak and Pattern Pens.