As of January 2022, all our plastic writing instruments (ABS) are manufactured with external components made from 50% of recycled or regenerated plastic, for writing instruments in black and white the percentage reaches 100%. The regenerated plastic is produced from our own production waste. Recycled plastic is supplied by regionally operating suppliers close to our production sites. All our products made from ABS bear the international recycling symbol embossed on side of cap. Prodir pens come with the environmentally friendly Floating Ball® refill as standard.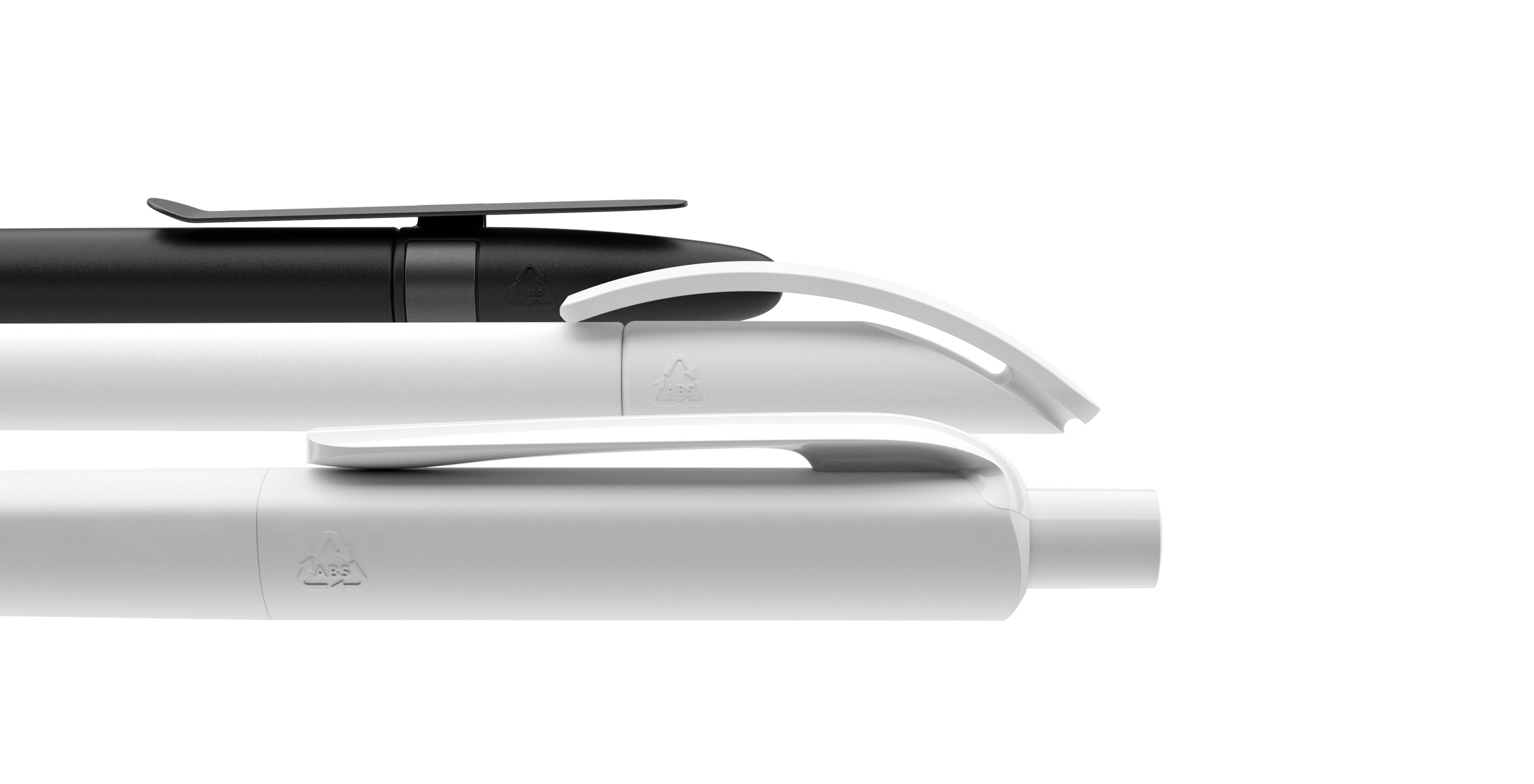 The use of recycled plastic in our writing instruments reduces the environmental impact also of your brand communication.
Recycle, with care and a sense of responsibility.
Recycling is an important step towards a circular economy which relieves the burden on climate and the environment. We have been practising material recycling for years, meaning we grind and process plastic scrap and waste into granules from which plastic components can be made again.
We rely mainly on recycling our own waste because we want to ensure that our products made from recycled material meet the highest quality standards. Due to the associated social and ecological costs, we deliberately do not use post-consumer plastics re-imported from Asian and Eastern European countries. We only use recycled material from third parties when we strictly need it, and we do so only through a small selection of trusted partners operating within a few kilometers of our Swiss production facilities. 
Find your recycled brand ambassador!