Keep a firm grip on your messaging.
Tyre black casing in a matt or Soft touch finish.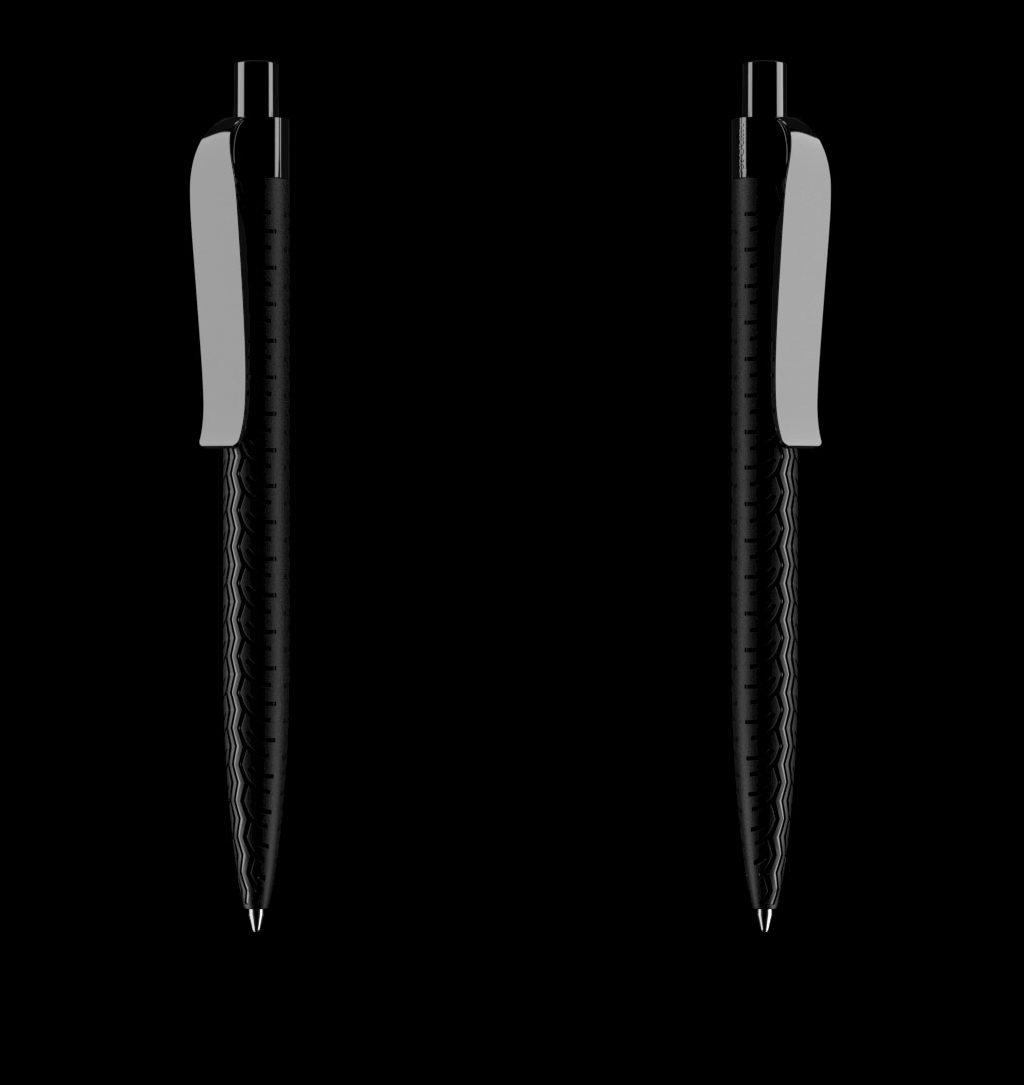 Recycled materials are standard practice at Prodir. All plastic casings are made from regenerated and recycled ABS: 100% for black and white casings and 50% for coloured ones.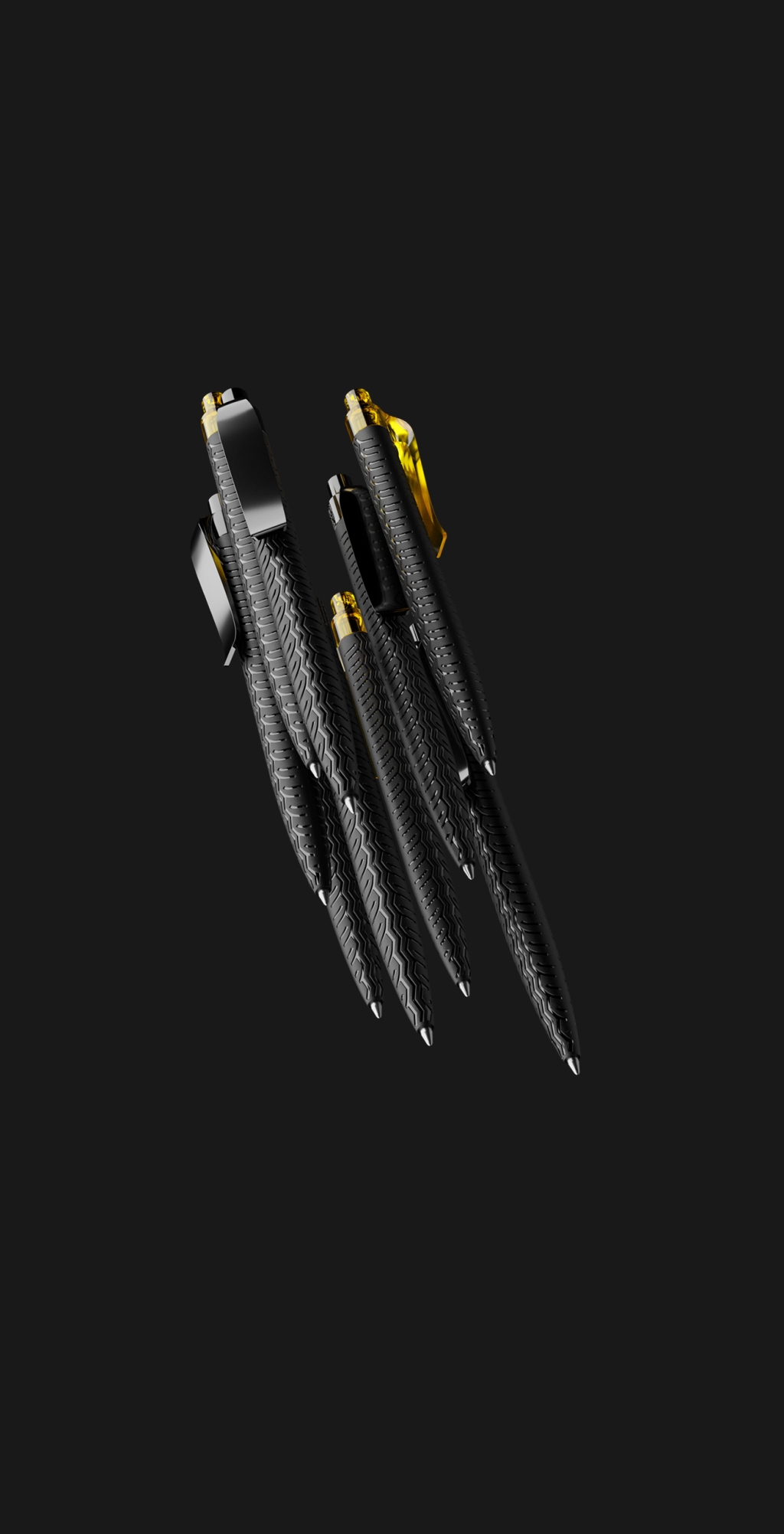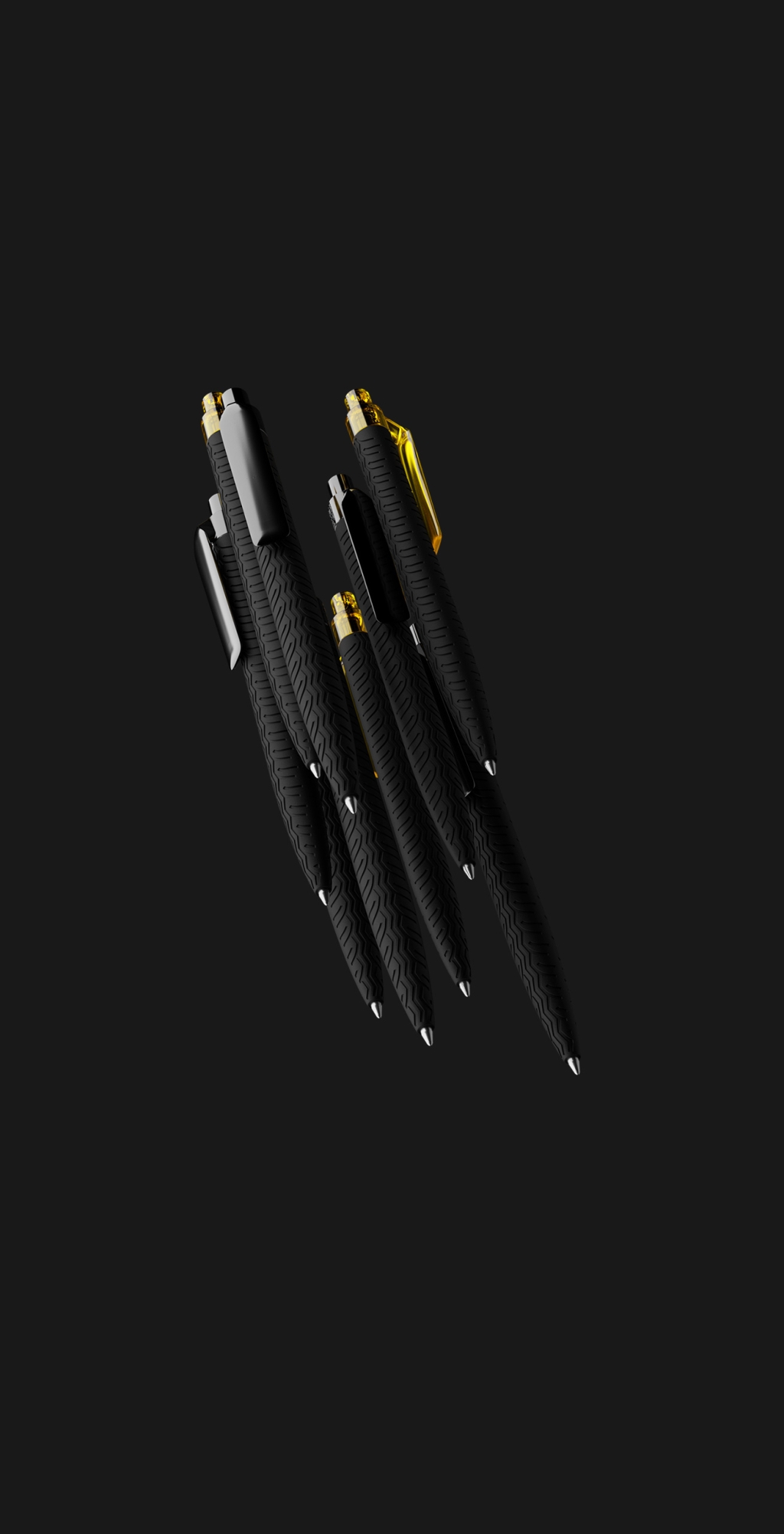 Cloud Services.
Enhance your haptic communication digitally.
Our new Cloud Services allow you to analyse the performance of your haptic advertising at any time, update your message continuously and keep on retargeting your target groups. Designed for conversion, each writing instrument is linked to a mobile landing page via a dynamic QR code.Discover more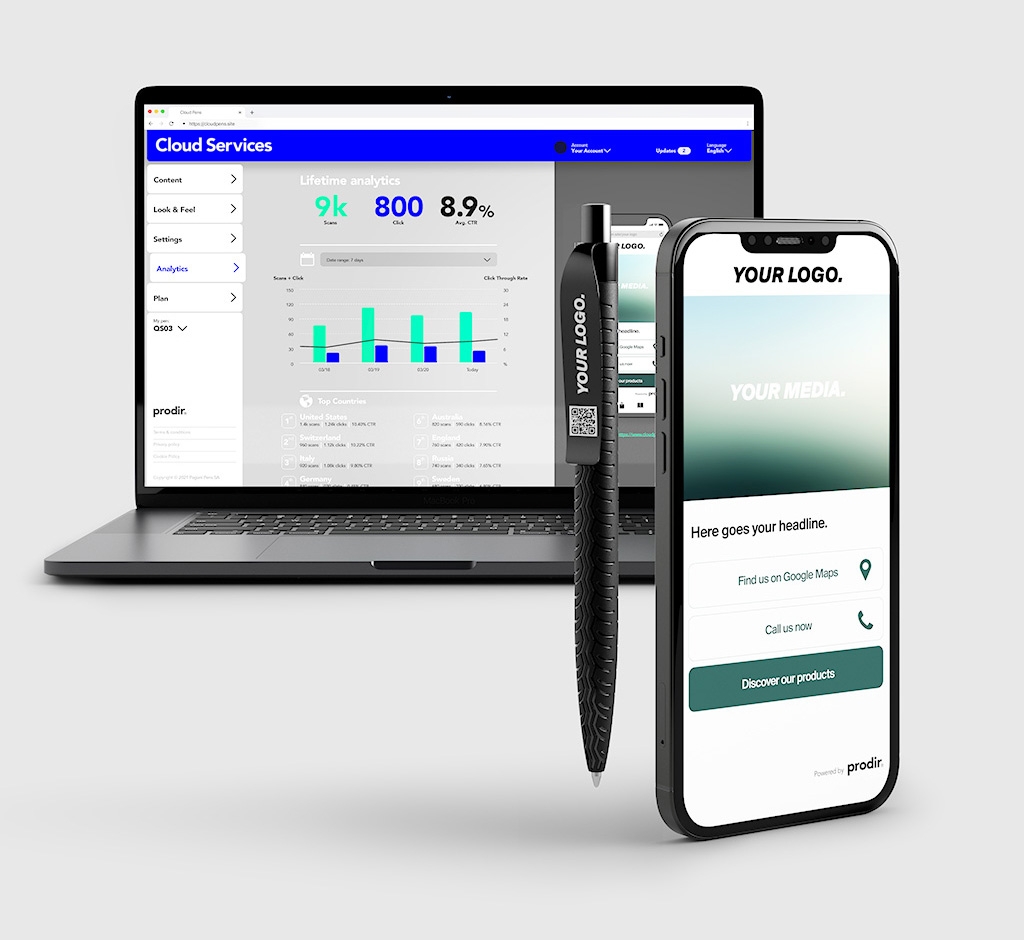 Indicators on?
Optional.
Colour-contrasted, polished or transparent clip holders connect the metal clips to the casing with style. This allows the second colour embodying the Corporate Identity to match the primary colour.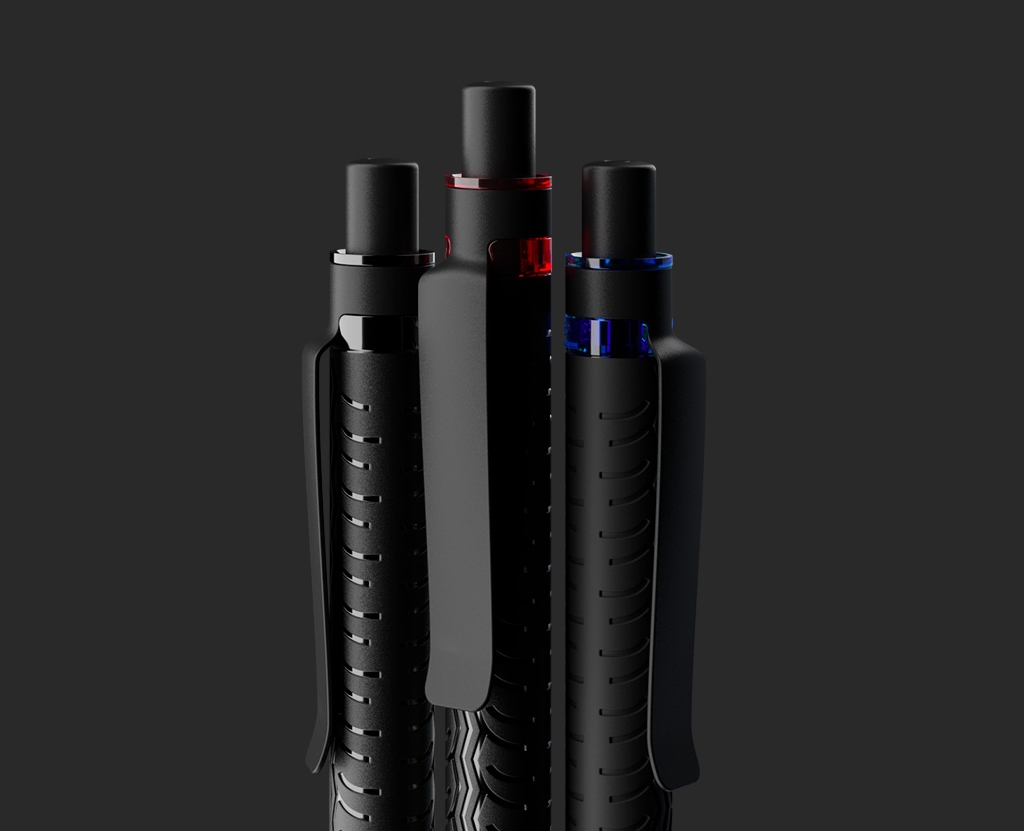 Matt
Logo: 1 colour
Metal button
AMG
Soft touch
Logo: 2 colours


Audi
Matt
Logo: 3 colours


Just Drive
Soft touch
Logo: 3 colours
Metal button
Morewata
Soft touch
Logo: 2 colours
Metal clip
Snake Course
Soft touch
Logo: 3 colours


Truck Track
Soft touch
Logo: 1 colour
Metal button
Volvo
QS03
The joy of writing.
For even more "behind the wheel" feeling, metal clips and push buttons and efficient, long-lasting refills guarantee a silky smooth ride across the page, complete with low-polluting inks and nose cones. Can be filled up at any time thanks to replaceable refills.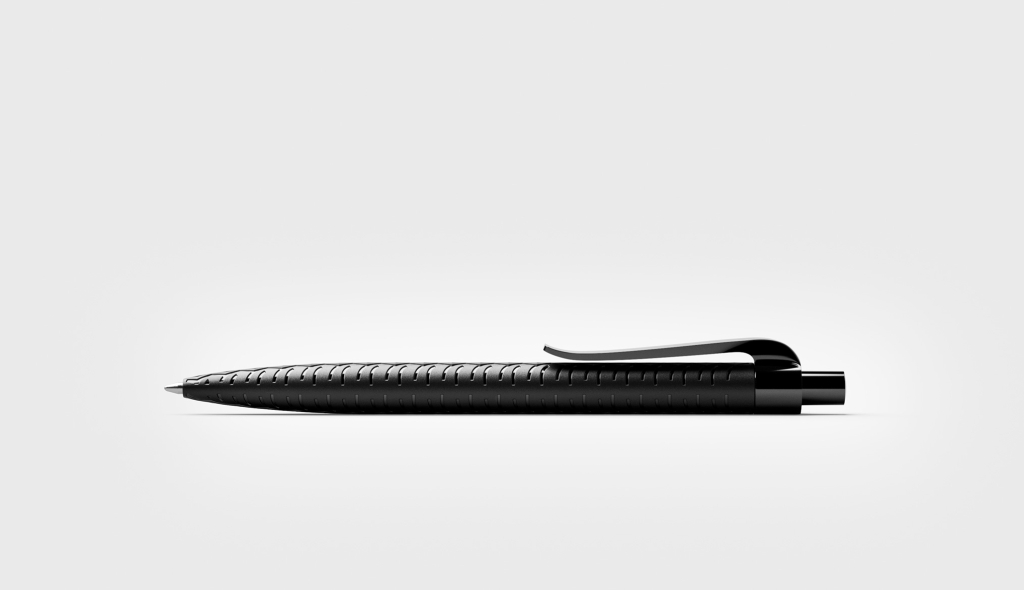 Promotional Gift Award.
In 2016, the jury for the European Promotional Gift Award honoured the innovative concept behind the recently launched QS Peak and Pattern Pens.