MM01 Small
Elegant, compact and small enough to fit in your bag.
The handy, passport-sized option for quick note-taking out and about. Because when you're on the move, your thoughts are too. Perfect when combined with the new DS6 S Mini.
Your constant companion.
Passport-sized.
Measuring just 90 mm by 140 mm, the MM01 will fit in all bags that can also accommodate your passport. It will accompany you on all your holiday travels and flights of fancy. So you never lose the thread and can capture what's important to you.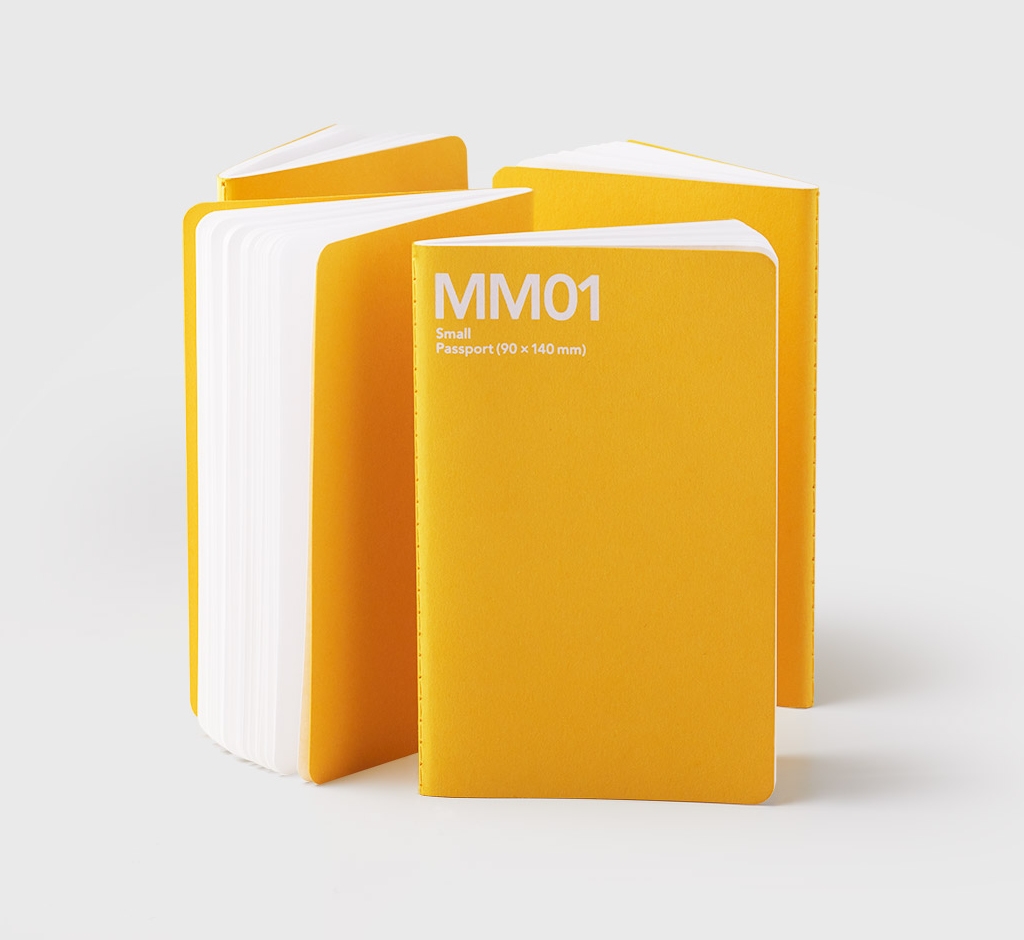 Softcover.
Strong colours, a natural feel.
The elegant soft covers on the MM01 notebooks are made from environmentally friendly Fedrigoni Materica paper (250 g/m2). They boast volume and strength and have a natural, slightly rough feel. Rounded corners. Available in eight hand-picked natural shades, from black Ardesia through to yellow Terra Gialla.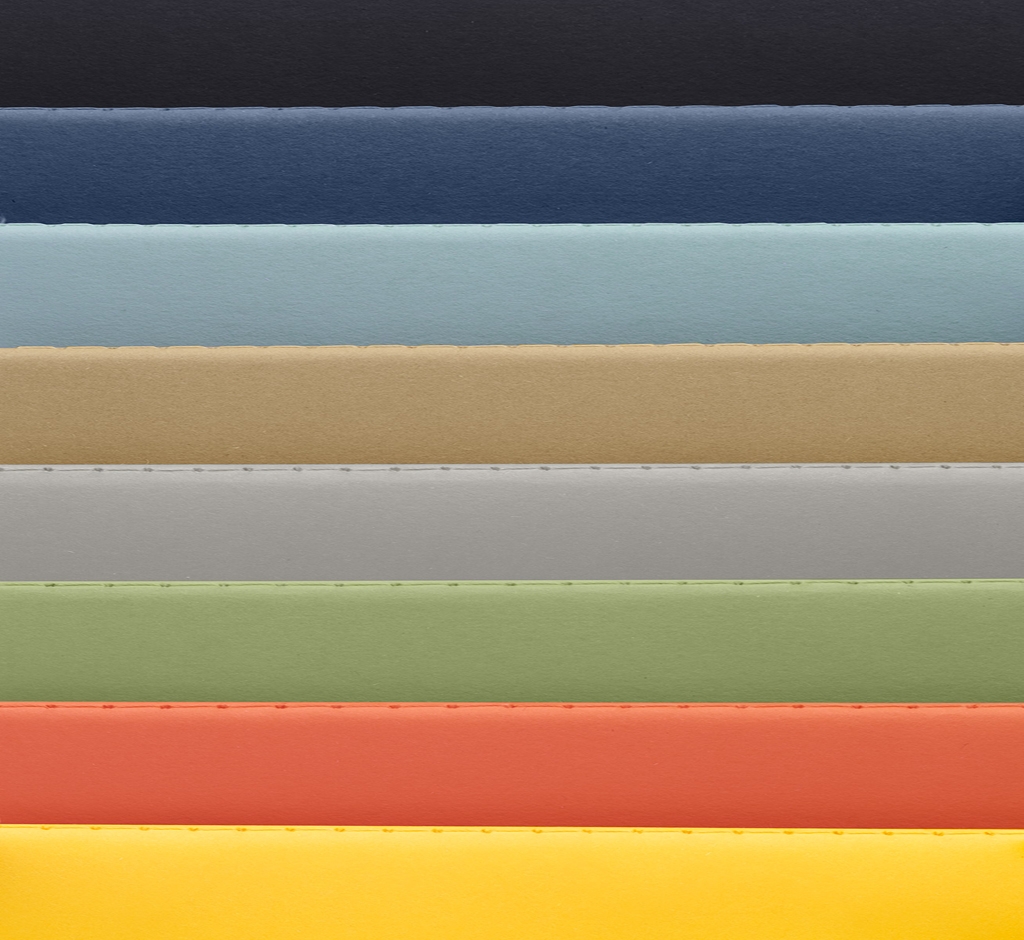 It's the paper that makes the difference.
Blank.
MM01 from the 'mishmash x prodir' collection boasts a high-quality notepad (90 g/m2) for writing in comfort. Its 72 blank inner pages provide creative freedom without any restrictions on form.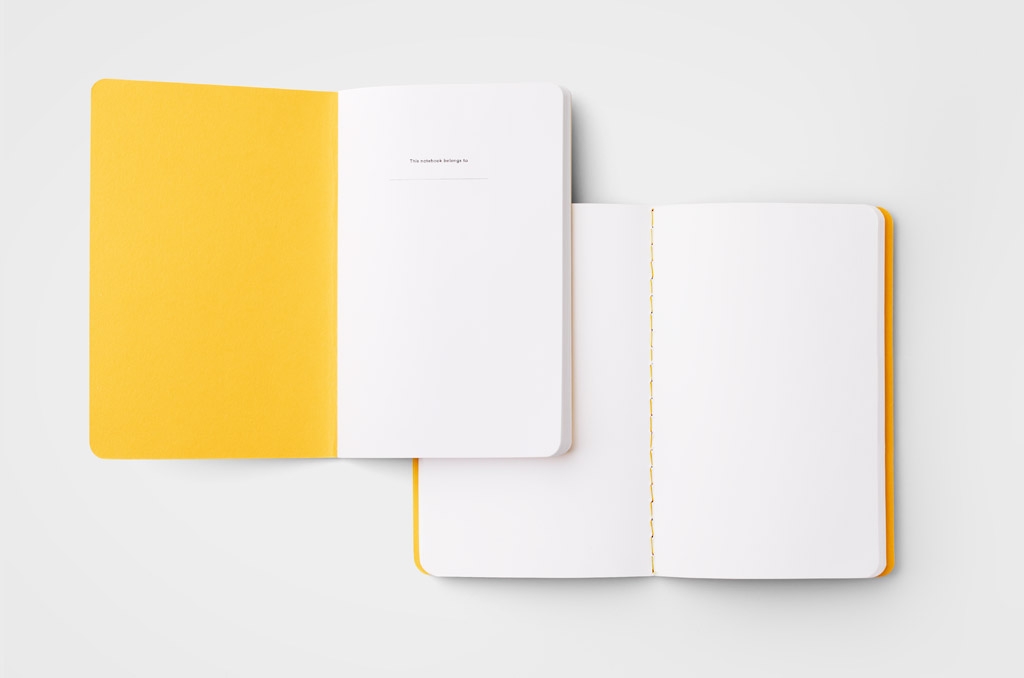 Branding.
Add logo.
Logos can be debossed unobtrusively in colour or blind embossed on the front or back cover. This allows your branding to be experienced both visually and haptically. Alternatively, a QR code can be printed on the back cover to link your brand ambassador to your digital worlds via our Cloud Services.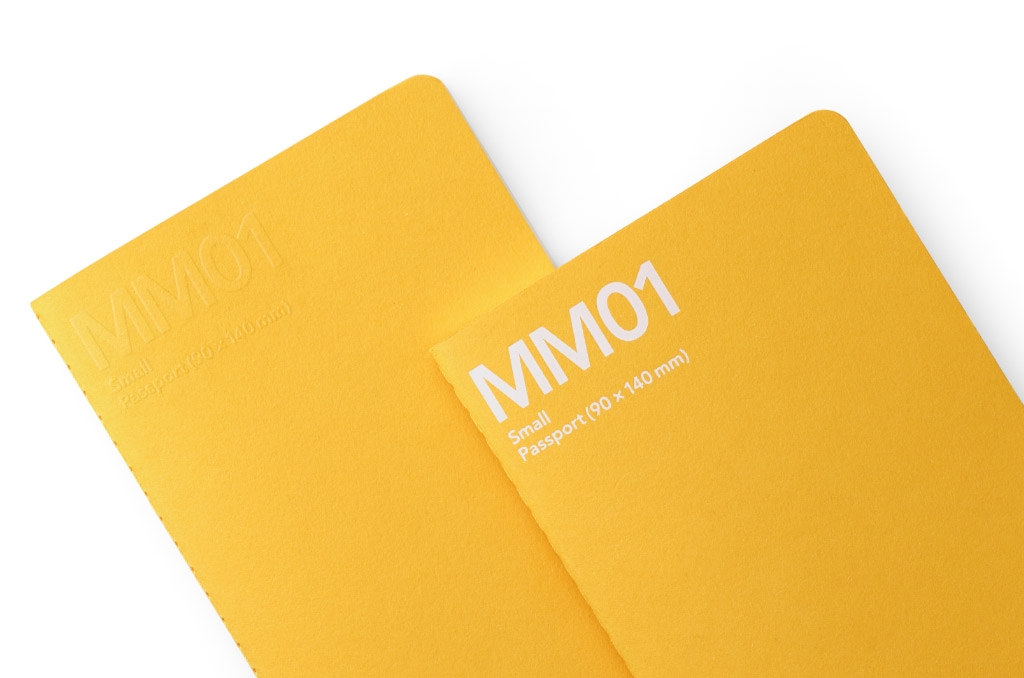 Cloud Services.
Amplify haptic advertising digitally.
Designed for conversion, our Cloud Services will link every notebook and/or every writing instrument from your campaign to a mobile landing page via a dedicated QR code. In the Cloud Services Admin area, you can measure the performance of your haptic brand ambassadors at any time, tweak your campaign objectives and keep on retargeting your target groups.Discover more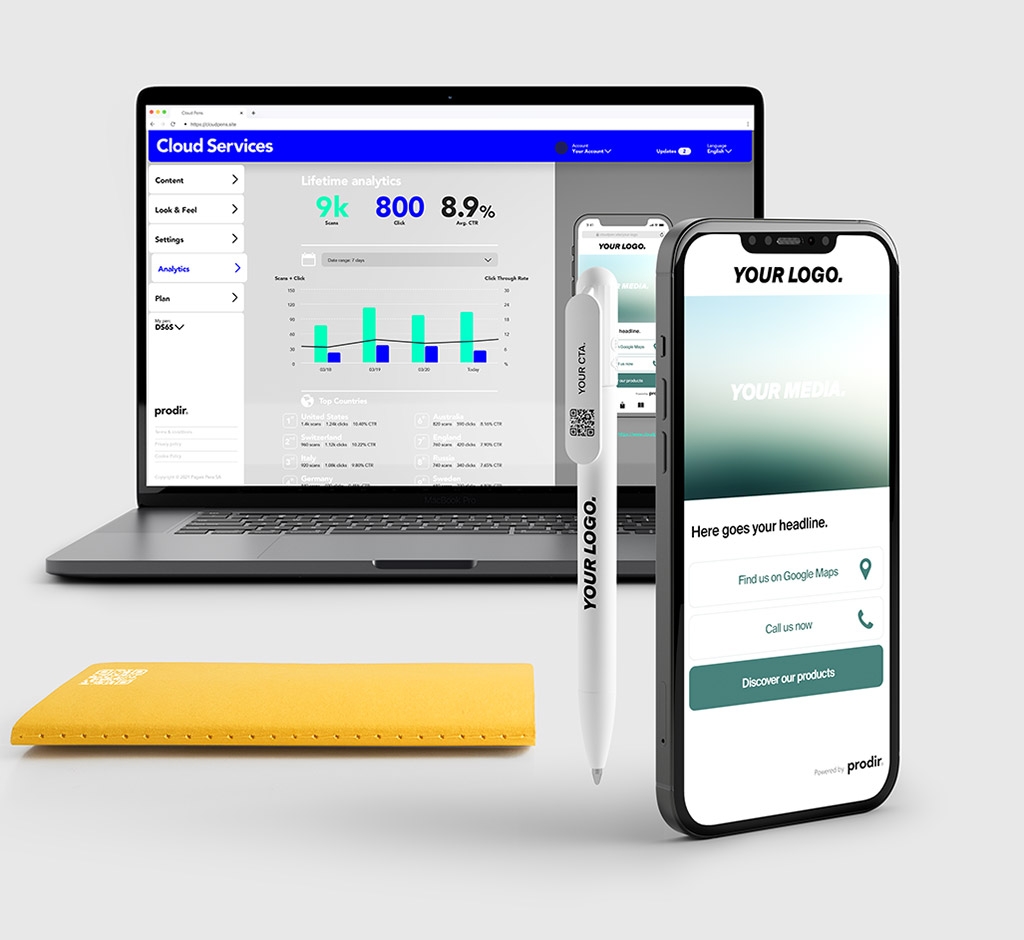 Quickservice: because things sometimes have to be done fast, the MM01 notebooks in their handy passport size are also available in a pure and unprinted version complete with Ardesia and Clay covers from as little as 100 units.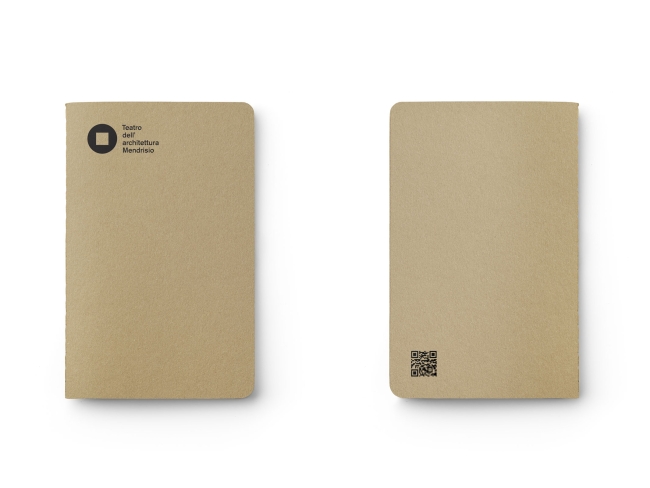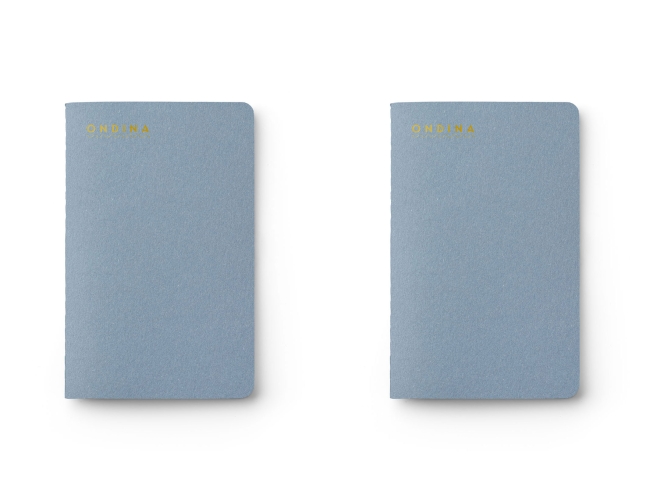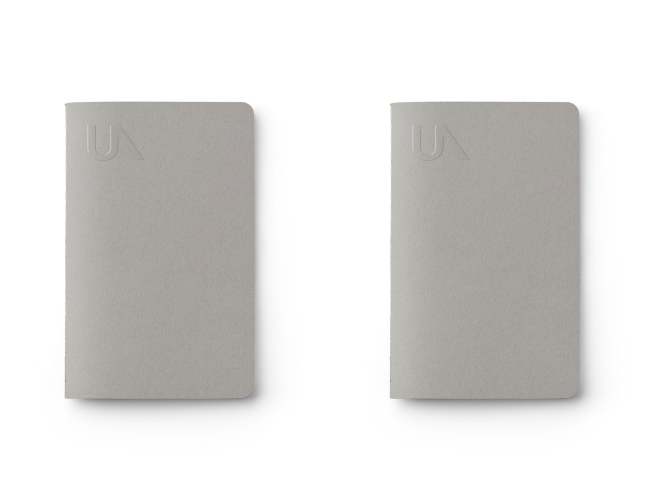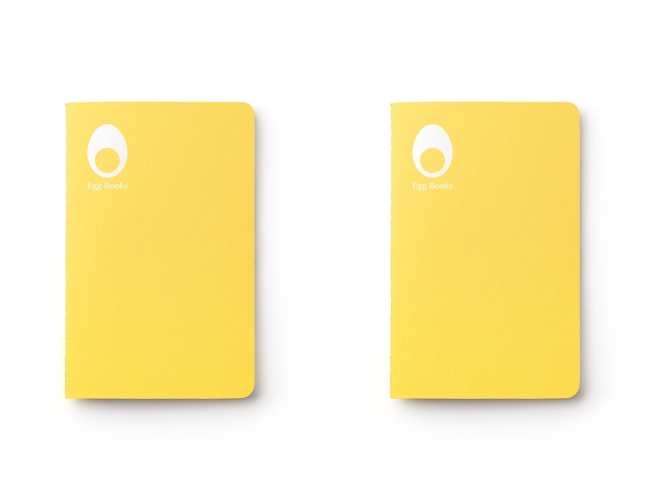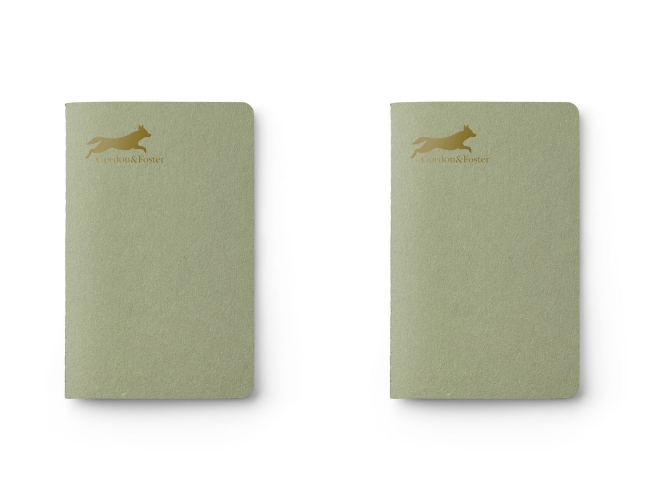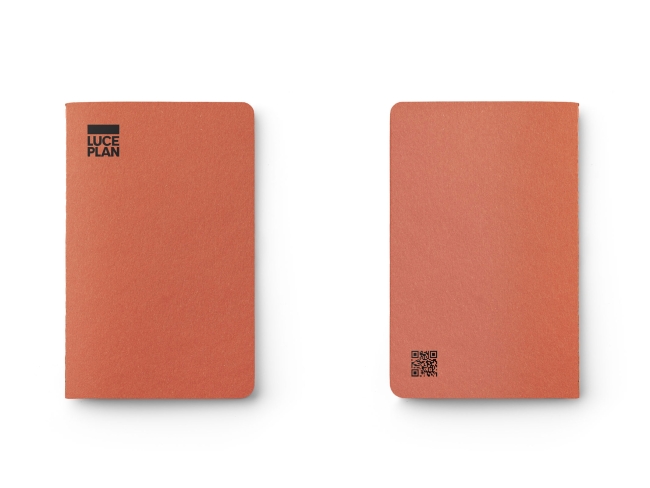 Kraft
Logo: black debossing
 
TAM
Acqua
Logo: gold debossing

 
Ondina
Clay
Logo: blind embossing
 
UA
Terra Gialla
Logo: white debossing
 
Egg Books
Verdigris
Logo: copper debossing
 
Gordon&Foster
Terra Rossa
Logo: black debossing
 
Luceplan
MM01 Small
'mishmash x prodir'.
All our notebooks are designed in collaboration with the Portuguese paper specialist mishmash. mishmash describe themselves thus: "All our products are useful, honest and nice to look at. They have been painstakingly designed in terms of their simplicity, functionality and attention to detail."