Since 1978 Luceplan interprets light as "a tool to improve human well-being and the quality of the environment". The company creates lighting fixtures with high technological and aesthetic standards that skillfully combine functionality and decoration.
The high quality of design of the well-known Italian brand has been recognized by the juries of the most prestigious international awards. Iconic products of the Milan-based light designers are part of the permanent collection of architecture and design at the Museum of Modern Art in New York.
Experience this campaign live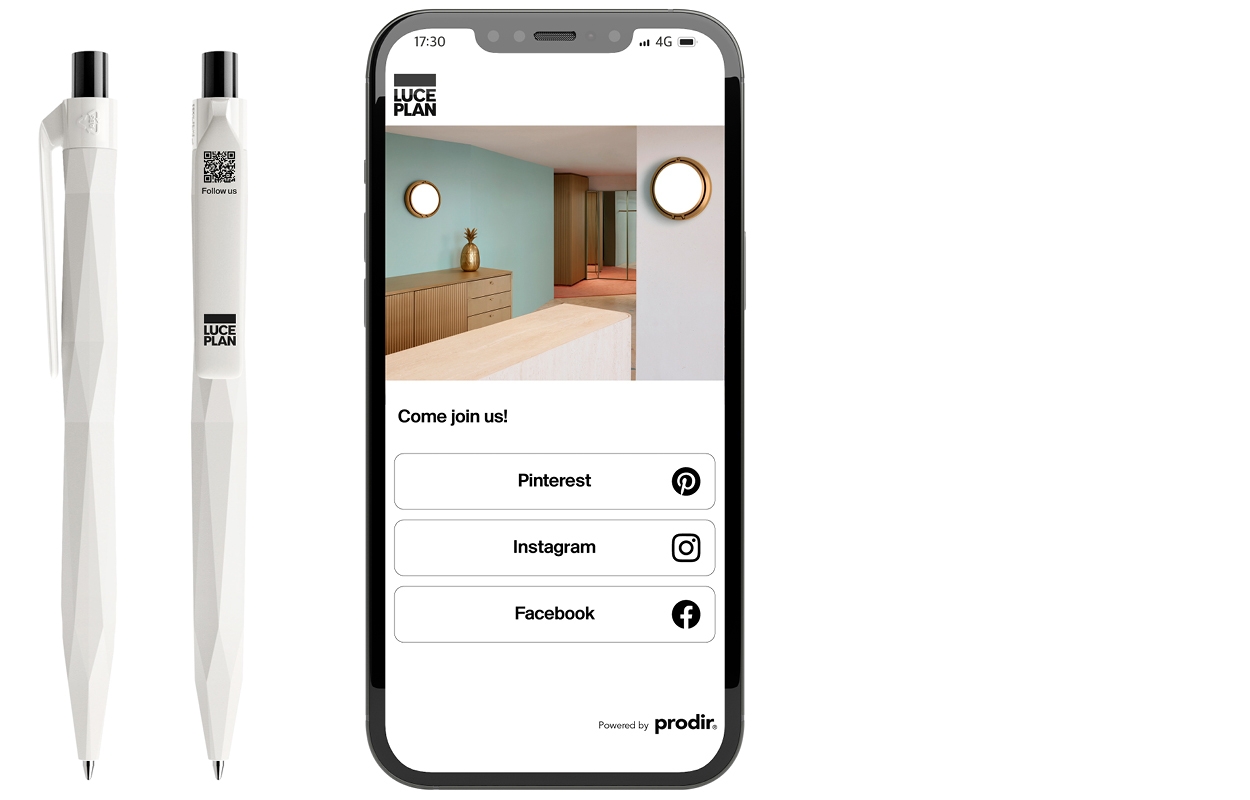 The sophisticated look of the QS20 writing instrument and the MM02 notebook convey the expressive, adventuresome design language that Luceplan employs.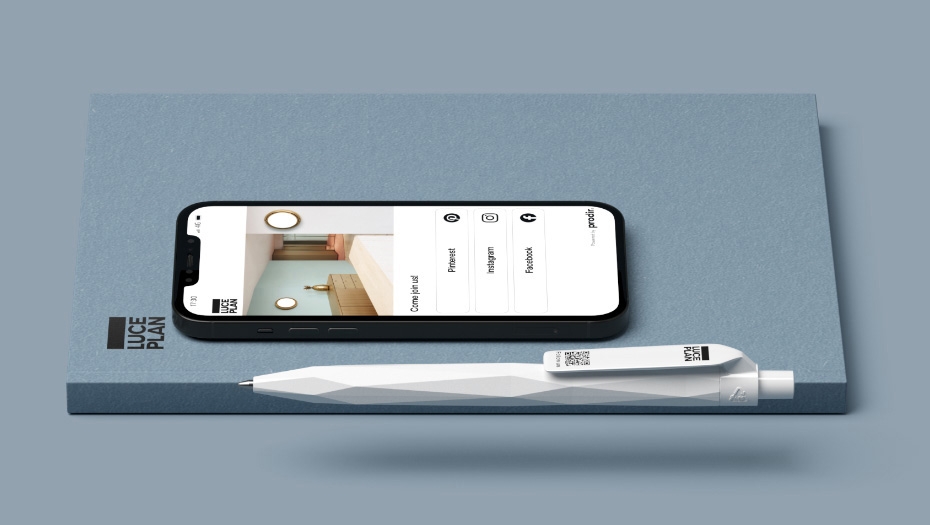 The triangular facets of the QS20's surface evoke the refraction of light. The innovative and sophisticated aesthetics of the writing instrument communicate Luceplan's penchant for research and experimentation. As a Cloud Pen, the writing instrument is connected to a customized landing page via a QR code. The aim is to channel users toward Luceplan's social media presence, thus giving them the opportunity to interact directly with the company, other customers and designers.
Are you already integrating your haptic and digital brand communication?