The MAPEI family business, founded in Milan in 1937, is a world leader in the manufacture of adhesives and sealants as well as chemical products for applications in the construction industry. 10,000 employees in 90 subsidiaries with 83 production facilities in 36 countries guarantee tailored service and support for over 66,000 customers.
With a total of over 5,000 products, MAPEI makes an active contribution towards improving building characteristics, regardless of whether the focus is on earthquake protection or the design of living spaces not harmful to human health.
Among the construction and refurbishment projects in which high-quality, sustainable MAPEI products are used, are the new San-Giorgio bridge in Genoa, the auditorium of Santa Cruz de Tenerife in Spain and the Presidential palace in the Polish capital of Warsaw as well as the FIFA World Football Museum in Zurich.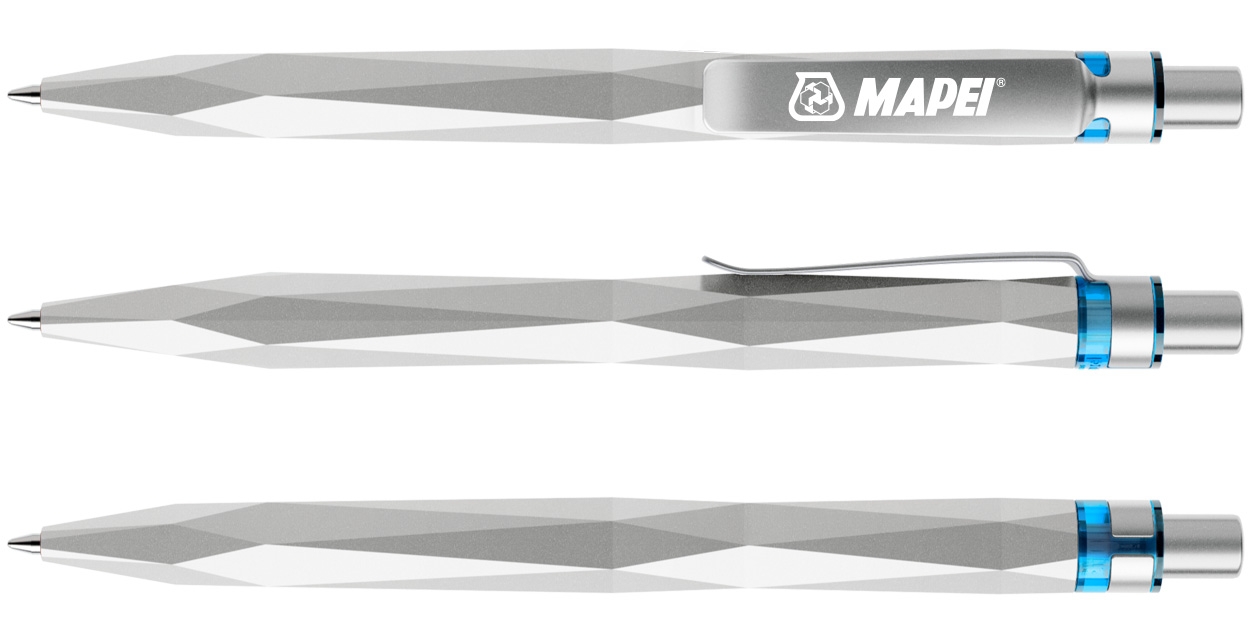 The sculptural QS20 Stone communicates the values and identity of the company in credible fashion.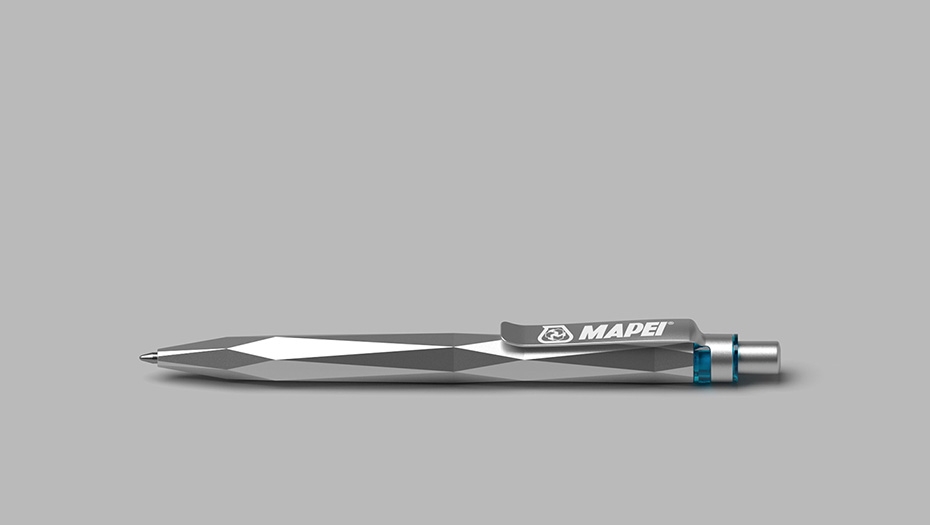 Its form is reminiscent of icons of contemporary architecture. The mineral-reinforced special plastic increases the weight, stability and perception of value while at the same time being especially sustainable with 60% less plastic. Innovations in material and building techniques become a visual and haptic experience. The transparent blue of the clip holder incorporates a reference to the Corporate Identity. Metal clip and push button underline values such as quality, durability and long life. This QS20 is MAPEI.
And what do you write and advertise with?