We offer you three of our classic DS models as Regeneration Pens. In the same design and same level of quality – only with casings made of our own 100% recycled waste. You can recognize them by their discreetly placed international recycling symbol. All Regeneration Pens are equipped as standard with low-pollutant Floating Ball® refills. Also available with antimicrobial surface protection.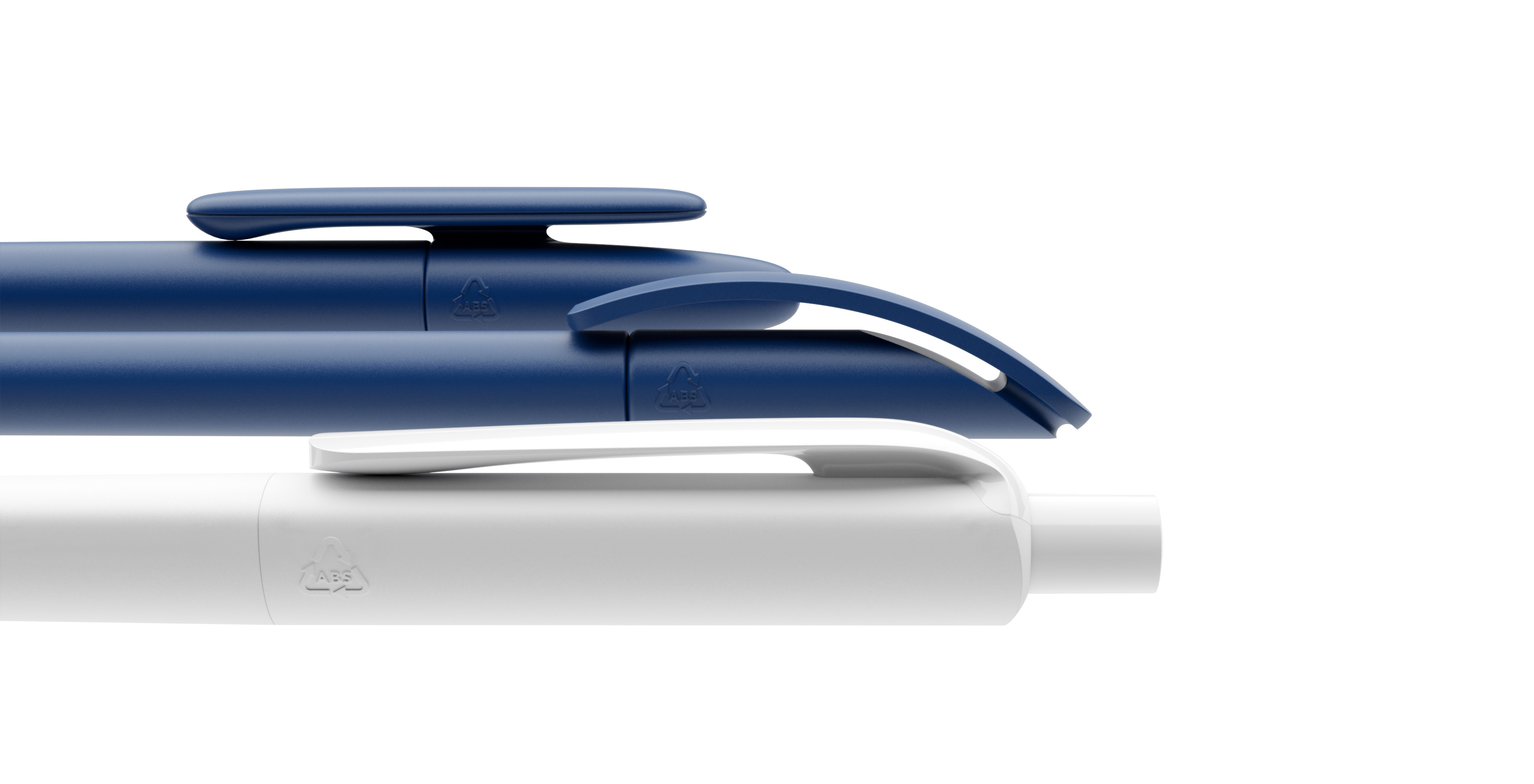 All our writing instruments, if made of plastic, have a recycle proportion of 30%. For the casings of the Regeneration Pens, we are lifting this proportion to 100%.
Maintaining the cycle! Material recycling.
Recycling is an important step towards a circular economy which relieves the burden on climate and the environment. We have been practising material recycling for years, meaning we grind and process plastic scrap and waste into granules from which plastic components can be made again.
We are banking on recycling our own waste as we want to ensure that our products when recycled meet the same quality standards and are as durable as those from primary materials. Due to the social and ecological cost associated with them, we deliberately refrain from using post-consumer plastics reimported from Asian or Eastern European countries.
DS Regeneration Pens: