The Swiss-based Prodir is showing the world how used seashells can be recycled into writing instruments that are not only ultra-sustainable but also aesthetically pleasing with a strong communicative impact.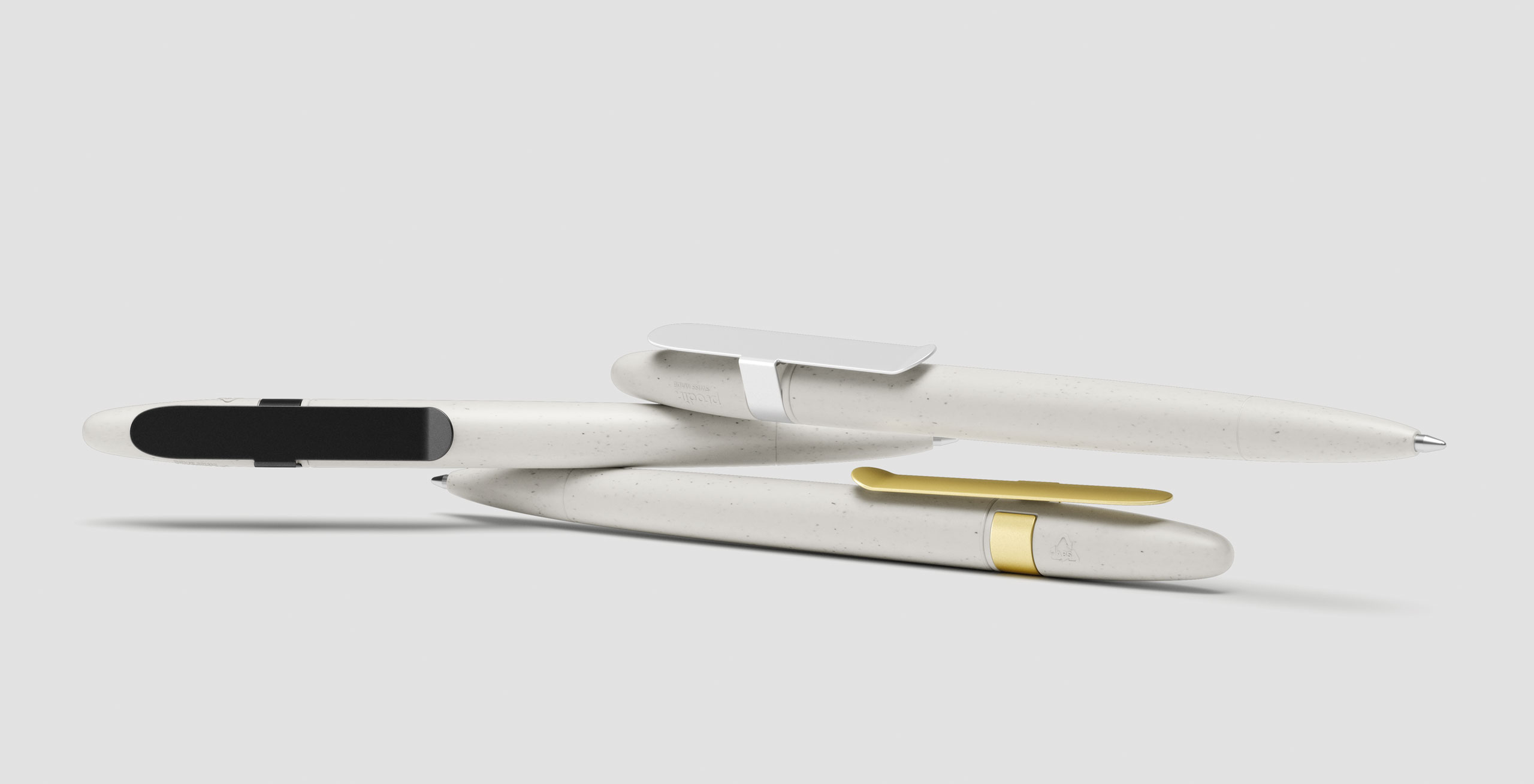 Prodir press release 04/2022
This is because the casing of the new DS5 Shell Metal Clip is made from a plastic enriched with recycled seashells. The natural material shapes the user's haptic and visual experience of the writing instrument, lies with a comfortable weight in their hand and is particularly resilient and very long-lasting. At the same time, the natural surface is the very embodiment of sustainability.
The material is made from 30% recycled used seashells and 70% plastic, half of which has itself been recycled or regenerated from internal waste. With its high-impact colours, the fine yet very sturdy metal clip sets a striking tone against the natural casing. The holder slides over the cap like a precious ring and allows the clip to float above the casing with elegant ease.
The clip offers an exclusive printing surface for showcasing logos with maximum value. It is available in four versions – graphite, gold, black and silver – always with a satin matt finish.
Photo: The new DS5 Shell Metal Clip