Guess was started in 1981 by Georges Marciano and his brothers. Georges designed the clothes, Maurice was in charge of product development, while Armand and Paul were respectively managing distribution and advertising.
In a few years only, Guess became one of the most popular brands of denim jeans worldwide. Behind the iconic brand image stand a series of award-winning advertisements featuring a number of models, many of whom, such as Claudia Schiffer, Eva Herzigova, Valeria Mazza and Laetitia Casta, first achieved fame thanks to these memorable campaigns.
Today, in addition to clothing for both men and women, Guess successfully markets other fashion items such as watches, jewelry, perfumes, bags and shoes. The company has more than 14.000 employees around the world and Paul Marciano is the only remaining brother on Guess' board.
In 2021, to celebrate the new strategy for sustainability, Guess launched Guess Eco, a collection of environmentally conscious clothing made with less water and sustainably sourced fabrics.
Experience this campaign live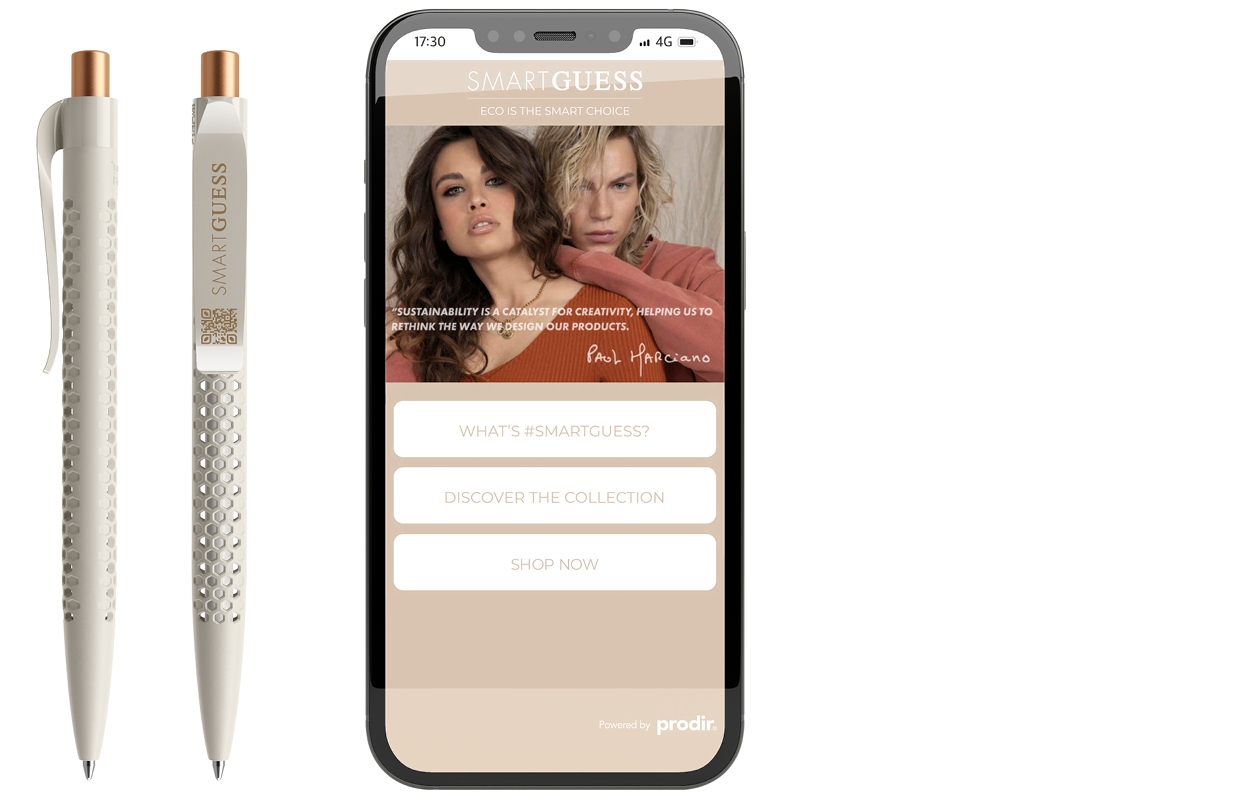 The QS40 True Biotic communicates credibly the brand's commitment to sustainability. The Cloud Pens web app enhances the message on a digital level.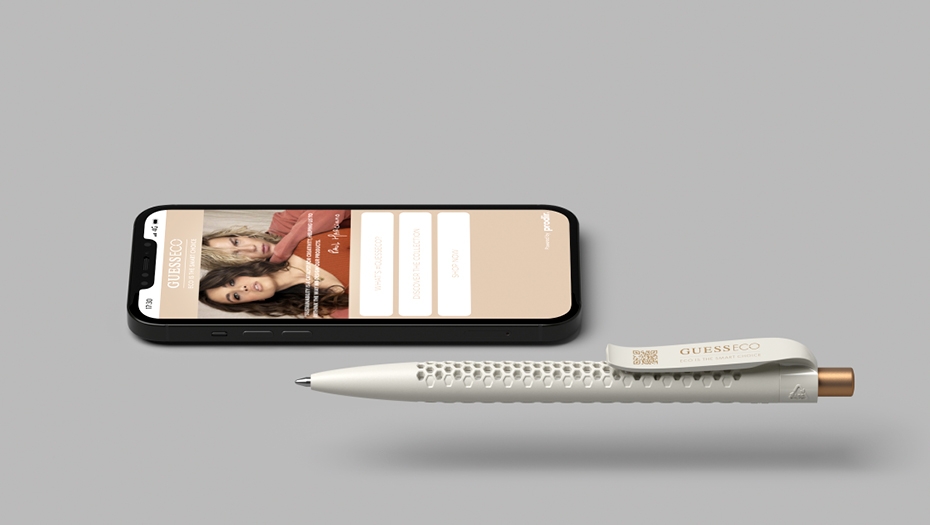 Beauty and a touch of sexyness are part of Guess' brand image since decades. The design of the QS40 True Biotic embodies those values intrinsically thanks to its sinuous clip and transparent fishnet casing. The highly sustainable material of the casing, made of plastic-free, biobased and biologically degradable biopolymers (PHA), underlines the commitment to sustainability. The metal button adds a touch of luxury. The landing page of the Cloud Pens web app enhances the message, while making the campaign's ROI measurable.
How are you integrating your haptic brand communication?