QS40 True Biotic from Swiss manufacturer Prodir has won this year's iF Design Award, one of the world's most prestigious awards for exceptional achievement in product design. The expert jury awarded the writing instrument for its outstanding design and the use of a material that is as innovative as it is sustainable.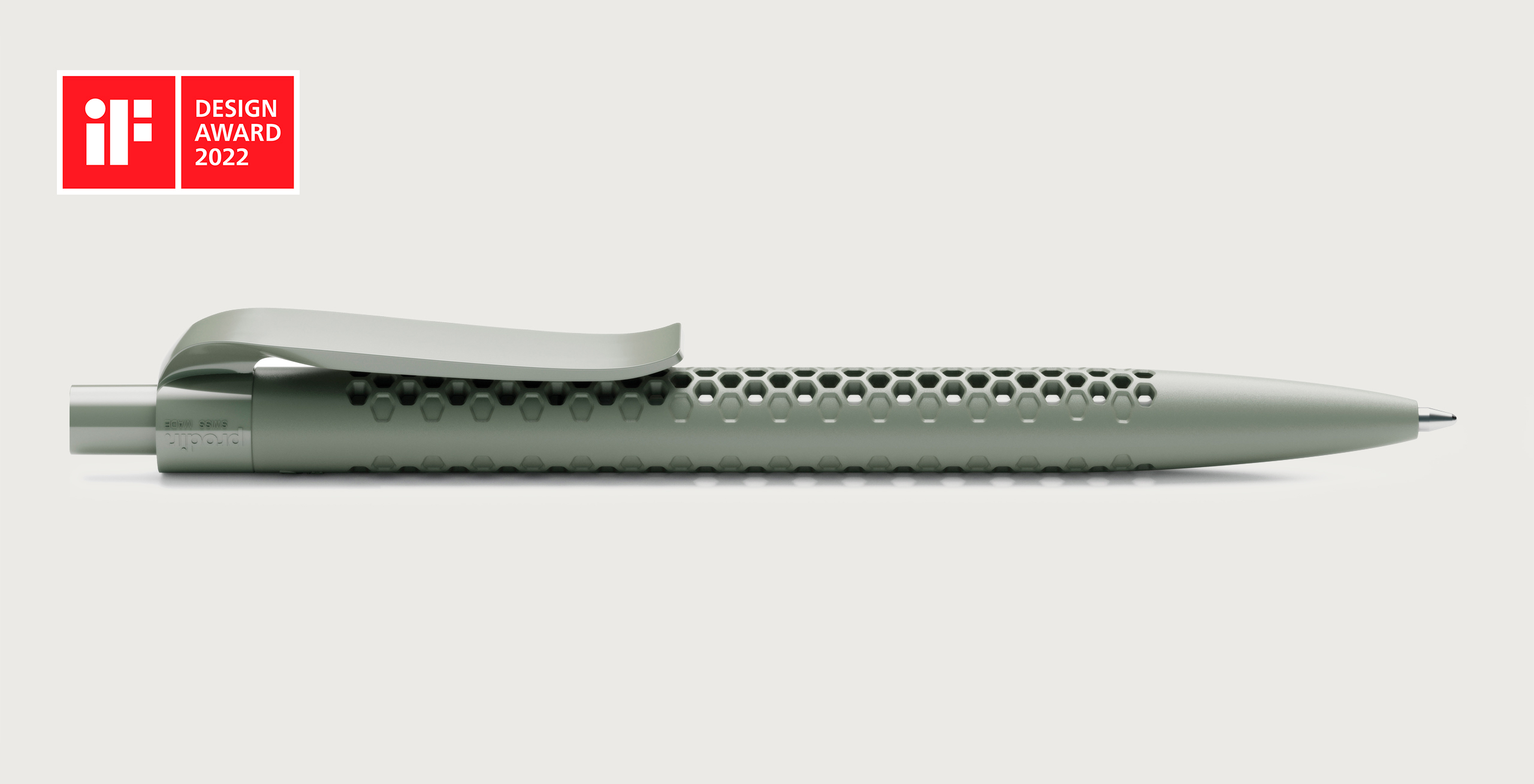 Prodir press release 06/2022
QS40 True Biotic, created by Studio C Milano by designer Christoph Schnug, sets new standards in the areas of sustainability and design. For the first time ever, all external components of this writing instrument are made of bio-based biopolymers (PHA). A revolutionary, naturally occurring material produced by microorganisms. These are the same microorganisms that biodegrade PHA – even in natural environments such as seawater, freshwater or soil. Only CO2, water and biomass are returned to the natural cycle: everything is transformed and nothing is lost.
QS40 True Biotic combines excellence in sustainability, innovation and design. This makes it an exceptional ambassador for strong brands.
Photo: QS40 True Biotic: iF Design Award 2022