The medium is the message.
What it says on the bag is 100% what's inside it: This is a bag. Facts, not fakes. Designed in Switzerland and handcrafted by a group of women in the village of Águas Santas, Portugal, this bag meets the human-ecological requirements of OEKO-TEX® STANDARD 100. And because it's a Prodir bag, the seamstresses have sewed in a small black flag with our logo in white on the side of it. The bag is available in fresh Lime Zest, our colour of the year.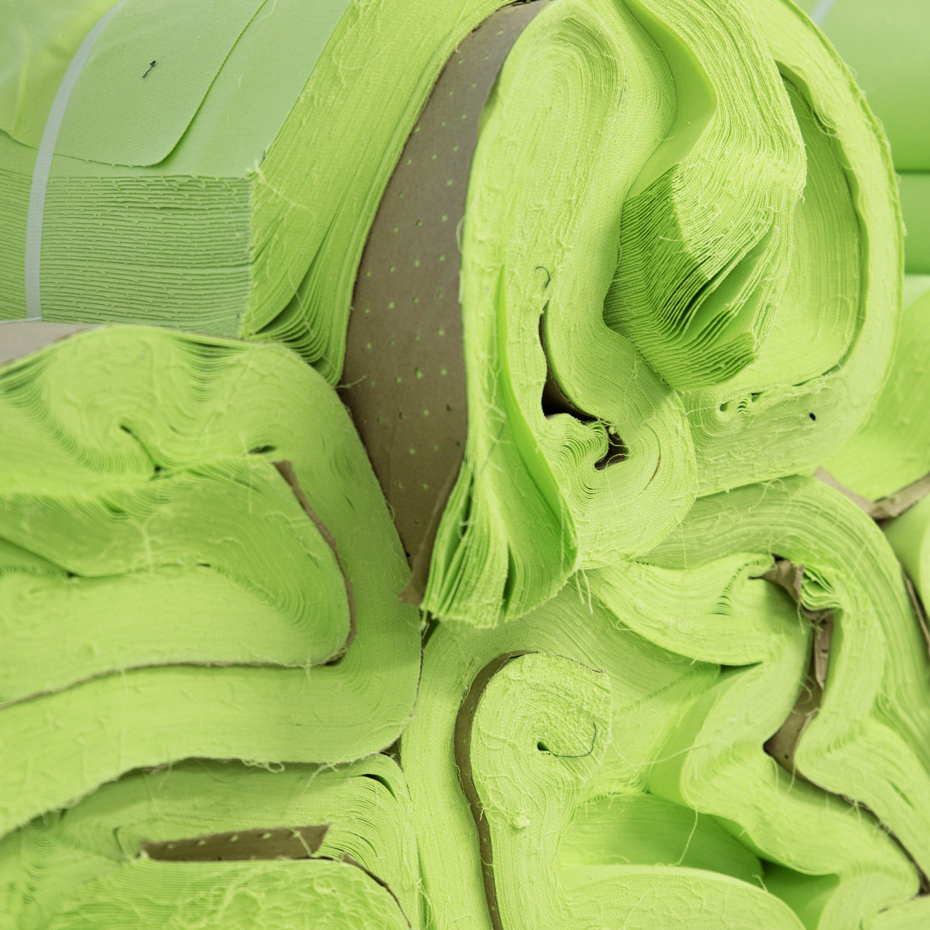 Material matters.
Be sustainable: The bags really are as green as they look. We only use cotton from certified sources to make them.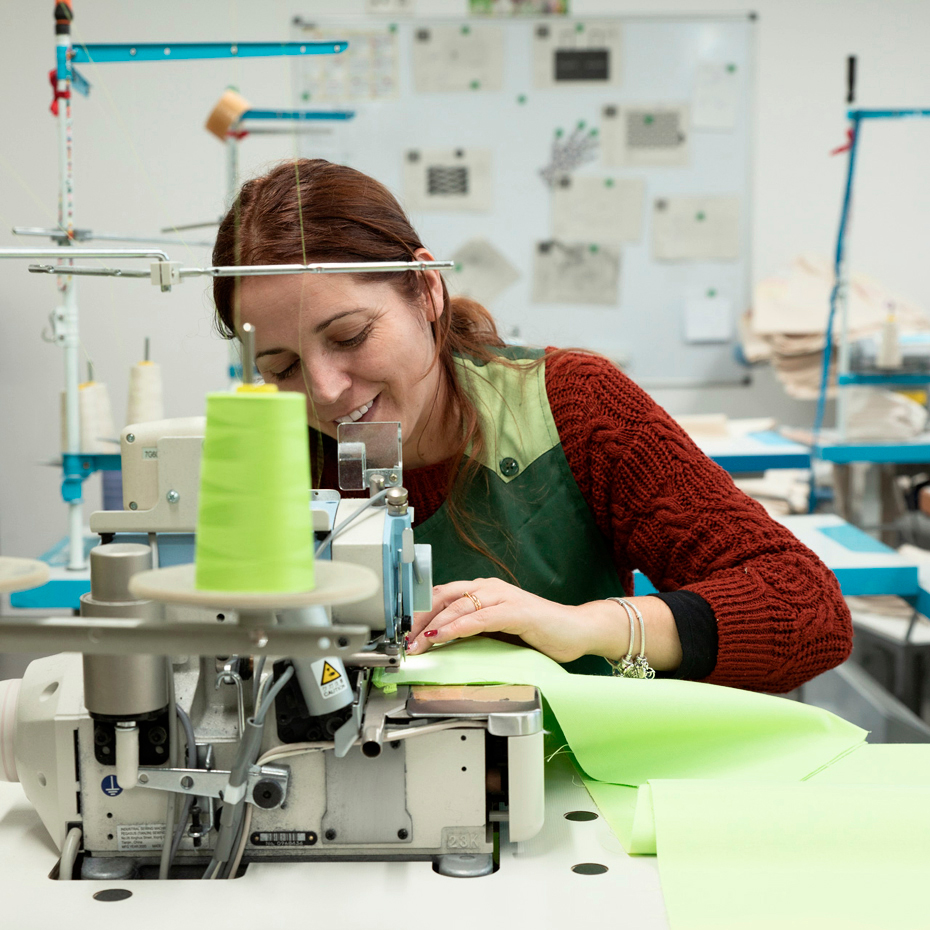 People matter.
Be socially responsible: They were designed in Switzerland and sewed by a small group of women in Águas Santas in northern Portugal. The seamstresses have joined forces to shape their own future and their work. We're supporting them in their efforts.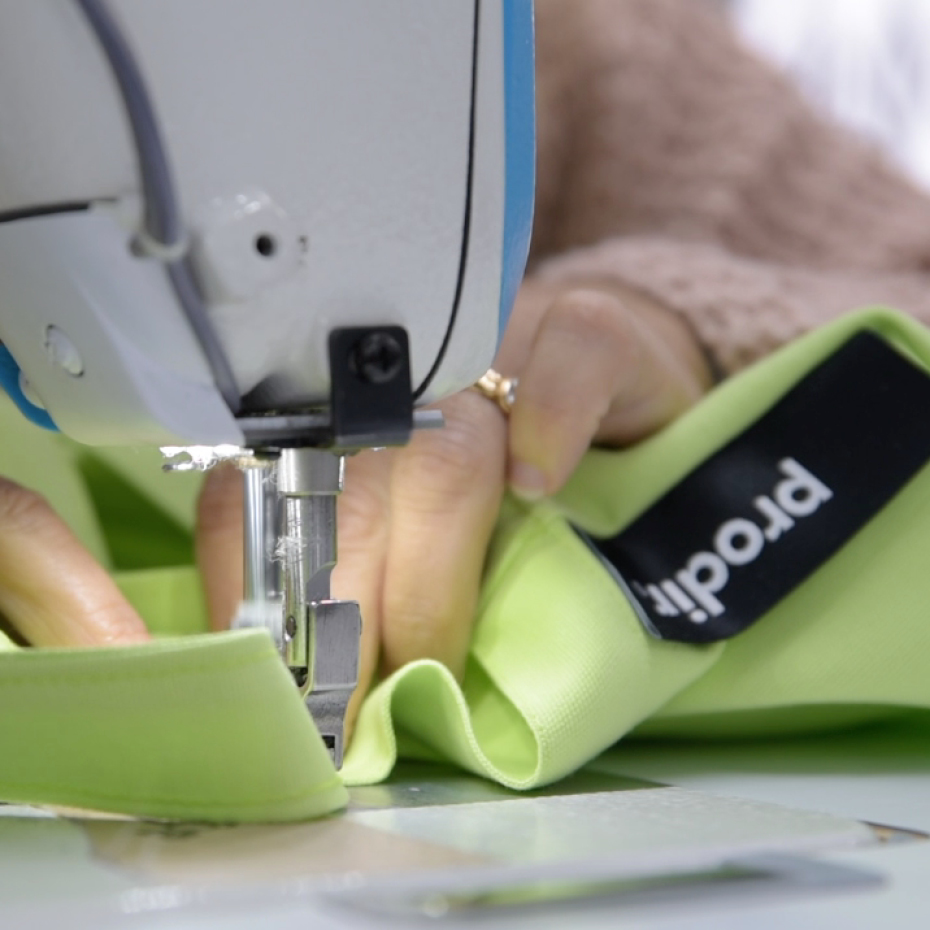 Origin matters.
Made in Portugal: Keeping our production in the EU is important to us, because it can demonstrate compliance with fundamental rules governing labour and the environment while also enabling short, fast delivery routes.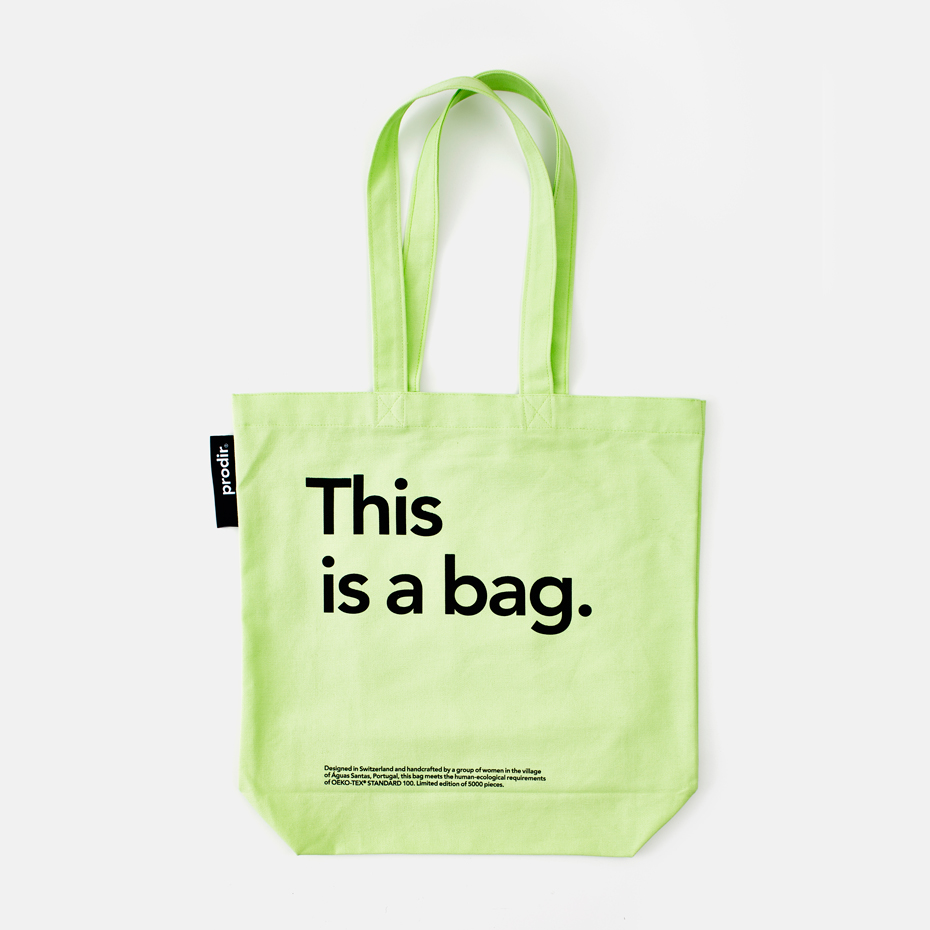 Messages count.
Be honest: If you put all this together, you get the profile that a brand ambassador needs in order to communicate a company's values in a credible way. That's why this bag rather than any other is our bag of the year.
Can I add any more personal touches to the bag?
Yes and no: If you like, we can have your logo instead of ours printed on the small flag on the side. We regard all the other writing as forming an integral part of the bag. Otherwise, it would just be a bag like any other.