Tested in accordance with ISO 22196, our antimicrobial plastic provides 99.9% effective protection against bacteria and other microbes throughout the entire lifespan of the writing instrument. In its antivirus test in accordance with ISO 21702:2019, the same plastic demonstrated a 43% faster reduction in the presence of coronaviruses after 24 hours compared with untreated plastic. The amount of virus present on the surface was reduced by 90% after just six hours and 99.53% after 24 hours.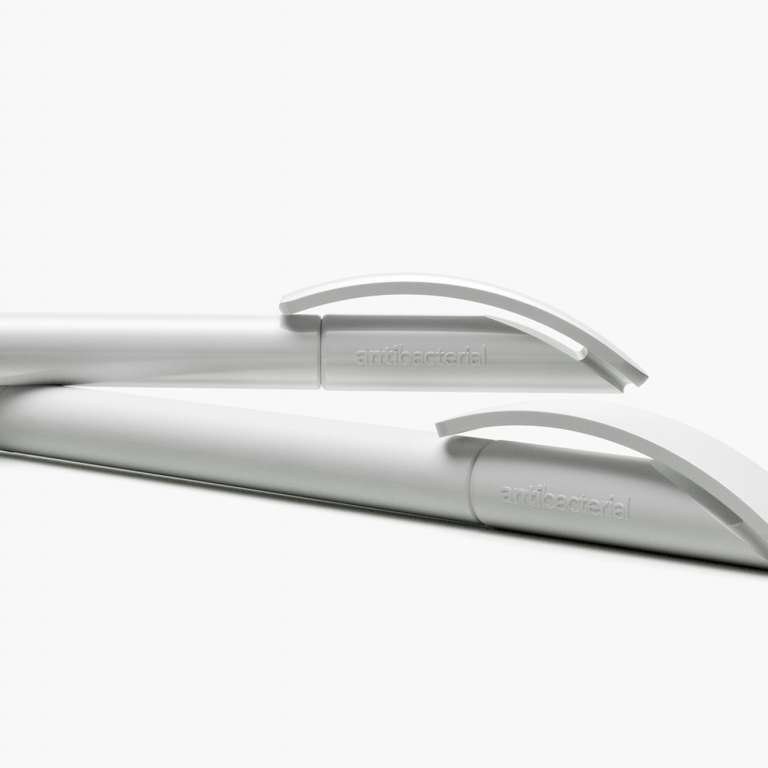 DS3.
Antimicrobial, matt or polished, and all in white.
A genuine icon amongst writing instruments for communication, with a completely white, antimicrobially treated and coronavirus-inhibiting casing, available in matt or polished versions from as little as 500 units. Available with casings in other standard or special colours in accordance with PMS from upwards of 5,000 units.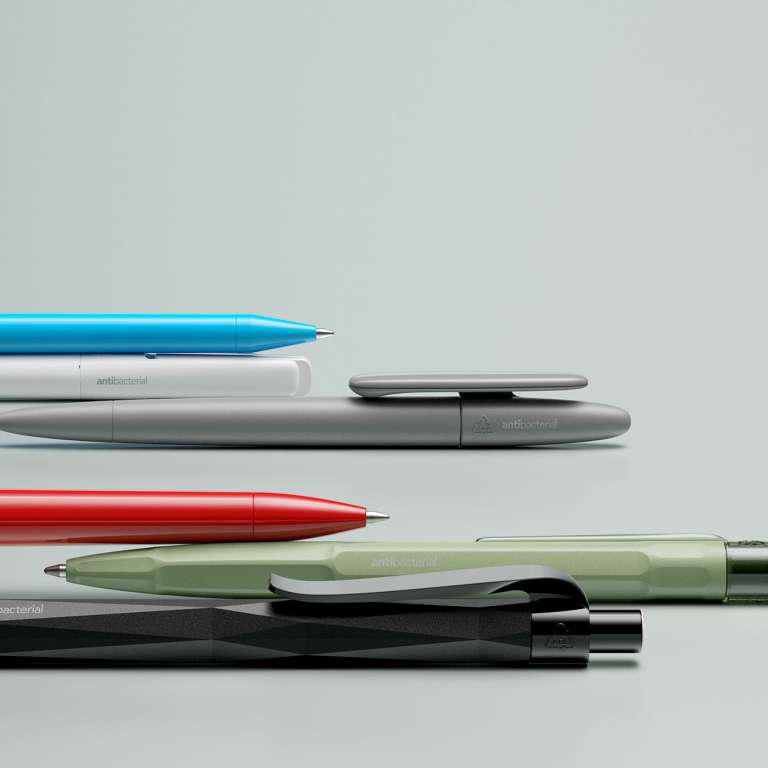 DS and QS models.
Antimicrobial and in every colour.
Besides the configurations described above, we also make each DS or QS model from antimicrobially treated, coronavirus-inhibiting plastic. As for special casing colours, the minimum quantity can be taken from the PMS for the particular model. Varnished or soft touch surfaces, metal components such as clips, tips or push buttons as well as writing instruments in the Biotic, True Biotic and Stone series form exceptions to this rule.
For the QS40 Air, QS03 and QS01 models which can only be printed on the clip, we recommend as an extra feature packaging on which the logo "antibacterial" can be visibly placed.